Lina Broydo TravelLina
Events Around the Bay
My Weekly Column
Community Concerts and Celebration: Saturday November 5 at 2 p.m. and 8 p.m. in Davies Symphony Hall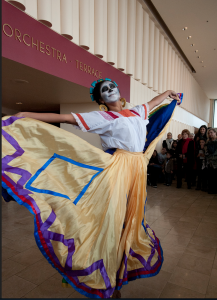 On-stage performances feature La Santa Cecilia, Mariachi Flor de Toloache, the women of the SF Symphony Chorus, and Casa Círculo Cultural Pre-concert festivities in the DSH lobbies include original art installations and altars, dancing, candy skull decorating and other crafts, and family-friendly holiday festivities The San Francisco Symphony (SFS) celebrates the Latino community and its living heritage at its ninth annual Día de los Muertos (Day of the Dead) Community Concerts on Saturday, November 5 at 2pm and 8pm in Davies Symphony Hall. On-stage performers include La Santa Ceciliafrom Los Angeles, the all-female Mariachi Flor de Toloache from New York, the women of the San Francisco Symphony Chorus in a selection of Mexican folk songs, and Bay Area theater group Casa Círculo Cultural. Festive Día de los Muertos activities for all ages, including art installations, dancing, arts and crafts, and complimentary food and beverages take place 75 minutes prior to both performances.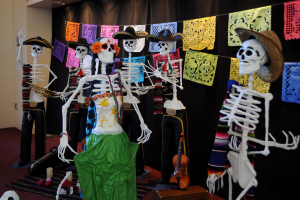 The San Francisco Symphony's yearly Día de los Muertos event offers a multidimensional immersion in the vibrant cultural traditions of the holiday, marked annually in Mexico and throughout Latin America to remember and celebrate the lives of those who have died. This year's performances are headlined by the Los Angeles-based group La Santa Cecilia. Accompanied for these concerts by a 10-piece string section performing new arrangements of their music, La Santa Cecilia incorporates dance-friendly rhythms ranging from cumbia, bossa nova, tango, bolero, jazz, rock, and klezmer music. The band cites influences as broad as Janis Joplin, Led Zeppelin, Mercedes Sosa, and Ramon Ayala. The barrier-breaking, all-female mariachi groupMariachi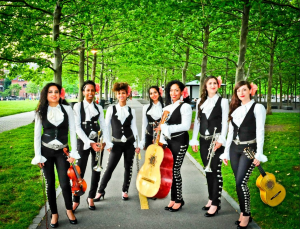 Flor de Toloache performs on the first half of the concerts, giving audiences a taste of its unique mélange of modern and traditional mariachi. The diverse cultural backgrounds of the women in the group infuse its sound with influences from a sophisticated, worldwide spectrum of music. The women of the Grammy Award-winning San Francisco Symphony Chorus open the concert with a selection of Mexican folk songs, accompanied by dancers from Casa Círculo Cultural.
75 minutes before each concert, the Día de los Muertos celebrations start in the colorfully decorated Davies Symphony Hall lobbies. Families and children can roam through original art installations and altars built by local artists to honor the dead. Guests are invited to bring objects, photos, and offerings to contribute to the two community altars. Children and families will also be able to decorate and take home candy sugar skulls, make papel picado, banners, and other arts and crafts. Musicians and dancers will provide additional entertainment in the lobbies, and complimentary pan de muerto and Mexican hot chocolate will be served.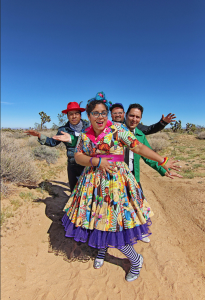 The Día de los Muertos Community Concerts are part of the San Francisco Symphony's commitment to providing compelling musical experiences that celebrate the diversity of its community. In response to the overwhelming success of previous Día de los Muertos concerts, in 2015 an 8pm performance was added to the festivities.
An 11am brunch prior to the afternoon performance will be offered in the Wattis Room at Davies Symphony Hall as a fundraising event produced by the Symphony's San Francisco League to support the Orchestra's education and community programs. Brunch packages include a seated brunch with mimosas, sangria, and other Día de los Muertos surprises, followed by premium seating at the 2pm matinee concert. The brunch will conclude by 1pm so that guests may enjoy the pre-concert lobby activities. Brunch packages also include an invitation to a private tour of the Día de los Muertos altars with the altar artists on Tuesday, October 25, followed by a reception. Call the Volunteer Council for details at (415) 503-5500 and purchase tickets on the Symphony's website at www.sfsymphony.org. Ticket exchanges and group discounts not available.
Please note: The Orchestra of the San Francisco Symphony does not perform on these concerts.