By Lina Broydo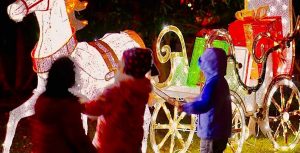 Christmas Tree Lane 2020 in Palo Alto
From December 12 through December 31, 2020 from 5p.m. to 10p.m. nightly
Each year the Christmas Tree Lane on 1700-1800 blocks of Fulton Street in Palo Alto comes alive providing a strip of lighted trees and decorated homes unrivaled on the Peninsula. This year will mark the 80th anniversary of this beloved neighborhood tradition.
The row of these houses on Fulton Street off Embarcadero Road was the last street in Palo Alto in 1940 when four residents there gathered around a bridge table one day and discussed the upcoming holiday season.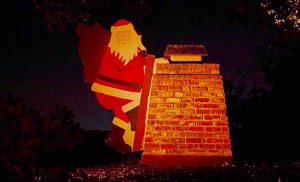 It was during that game at the home of Judge Edward E. Hardy that one of Palo Alto's longest standing traditions was born. And you thought Palo Alto is primarily known for chips and technology? Surprise!
Exercise full COVID-19 precautions: It is strongly recommended that you stay in your car to enjoy the lane this year. Please use your "parking lights" instead of full headlights and drive slowly down the street.
Anticipate families crossing Fulton Street (two-way street) at any time. Walking is discouraged this year.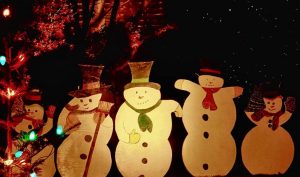 If you must, park on Sidewalks are one-way (follow sign directions).
Guests must comply with social distancing and mask-wearing guidelines.
Please be considerate!
When the lights came on that Christmas in1940, "Christmas Tree Lane" is one of the most visited attraction in Palo Alto.
Keep safe and make sure it continues.
Photos courtesy of Christmas Tree Lane Gallery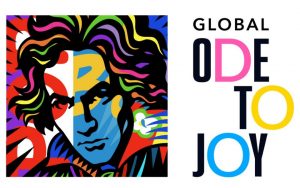 Google Plans Cross-Continent Concert for Beethoven's 250th Birthday
Now through 2021
Were he still be alive today, Ludwig van Beethoven would turn 250 years old on December 17th, 2020. You can celebrate the legendary composer's birthday by opening up the Google Arts & Culture app on your i-phone and online. Join the fabulous celebrations of Ludwig van Beethoven's 250 Birthday as ten orchestras across six continents will play 'Ode to Joy' to raise money for struggling musicians.
In addition Google has partnered with 18 international cultural institutions including Beethoven-Haus Bonn, Carnegie Hall, Chineke! Orchestra, and Teatro alla Scala to properly celebrate the German composer's 250th birthday.
This "Global Ode to Joy" concert series has already launched with an event at Carnegie Hall in New York kicking off the year-long proceedings but will continue throughout the latter portion of 2020 and into 2021.
More content is planned throughout 2021 to celebrate this momentous occasion on the Google Arts & Culture app. And you can celebrate Beethoven's special birthday right in the comfort of your home.
Truly an amazingly priceless  opportunity. You'll find a variety of experiences dedicated to recounting his life and influence on music. One will tell you about the little-known story of George Bridgetower, a Black violin virtuoso to whom Beethoven originally dedicated his Violin Sonata No. 9 Sonata — the tale involves a drunken bar brawl between the two. Another program will detail Beethoven's influence on modern music.
Information
Open up the Google Arts & Culture app on your i-phone or online.
Photo courtesy of Google Arts & Culture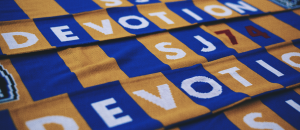 San Jose Earthquakes are Honoring Most Dedicated Members of the Quake Family with "Devotion" Scarves 
2020 Devotion Scarf recipients to be honored virtually
The San Jose Earthquakes will honor 14 recipients with a "Devotion Scarf," an honor bestowed upon only the most devoted Earthquakes fans, staff, alumni or other members of the Earthquakes family.
The Quakes presented "Devotion Scarves" for the first time in 2015, and they are now awarded annually at the final home game of the regular season.
Due to the ongoing COVID-19 pandemic, this year's recipients will have their scarves delivered to their homes and will be recognized through the club's social media accounts.
The 14 recipients of the 2020 "Devotion Scarf" are included below:
Gabrielle Antulovich – Gabrielle Antulovich is the President of the Billy DeFrank LGBTQ Community Center in San Jose and a longtime LGBTQ advocate;
Charlie Bedard and Karlina Ott – Charlie Bedard and Karlina Ott have been longtime Earthquakes season ticket holders and club advocates for social causes in our local communities;
Lars Frederiksen – Lars Frederiksen's Earthquakes fandom began as a child growing up in Campbell, Calif. when George Best visited his school for a community appearance;
Dr. Richard Gayle and Dr. Daniel Ouyang – Dr. Richard Gayle and Dr. Daniel Ouyang are medical doctors from the Sutter Health Palo Alto Medical Foundation and the first team's medical physicians;
Eric Hanninen – Eric Hanninen was a longtime employee who worked with the Earthquakes organization for over nine years;
Regina Keydeniers – Regina Keydeniers has been a game day operations staff member with the Quakes for over ten years;
Derek Lawrance – Derek Lawrance is the club's Director of Health and Performance;
Sabrina-Mone Lamontagne – Sabrina-Mone Lamontagne is the Operations and Finance Manager at the African American Community Service Agency (AACSA) in San Jose;
Hal and Ted Ramey – Hal and Ted Ramey are the first father-son duo to win this recognition;
Dave Romero – Dave Romero is a longtime Earthquakes season ticket holder and one of the lead members of the Quakes' supporters group The Faultline;
Miggie Trevino – Miggie Trevino has been a long-time benefits representative who has partnered with the Earthquakes for more than seven years.
Wish I could add my name as I am a huge soccer fan and I am totally devoted to the San Jose Earthquake Soccer Team. In addition I love this scarf! Can you hear me Earthquakes?
Photo courtesy of SJ Earthquakes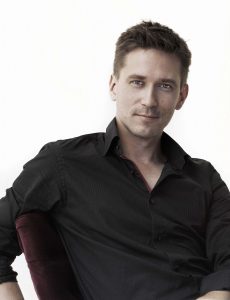 Steinway Society – The Bay Area Home Concert Hall Series 
Present Vyacheslav Gryaznov
December 18 through December 21, 2020
Continuing its well established tradition of presenting some of the world most famous pianists, Steinway Society – The Bay Area is enriching our cultural life by showcasing virtuoso pianist Vyacheslav Gryaznov, known for his creative, enthralling piano transcriptions in the newly established Home Concert Hall virtual series.
Solely exclusive to Steinway Society this series of new video recordings are not available anywhere else on the internet. Vyacheslav (called Slava by his friends) thrilled the audience in his West Coast debut with the Steinway Society in 2016, receiving three encores.
He has performed to great acclaim throughout the U.S., Russia, Japan, and Europe, including Carnegie Hall and the Berlin Philharmonie. Slava studied at the Moscow Tchaikovsky Conservatory for his undergraduate and postgraduate degrees and earned the Yale School of Music's Artist Diploma in 2018.
In 2014, he signed with Schott Music, GmbH & Co., where his transcriptions rank among the publisher's top ten best-selling piano editions. The concert's program will feature: Transcriptions by Vyacheslav Gryaznov
Monteverdi, Sì dolce è'l tormento, SV 332
Falconieri, Chaconne in G Major
Rameau, Les Boréades: Entrée from Act IV
J.S. Bach, Organ fantasia in G Major, BWV 572
Beethoven-Liszt, Beethoven Symphonies, S.464. Symphony No. 1 in C, Op. 21
Mahler, Symphony No 5 in C-Sharp Minor – IV. Adagietto, for the left hand
Debussy, Prélude à l'après-midi d'un faune (Prelude to the Afternoon of a Faun), L. 86
Ravel, La Valse
A recorded pre-concert lecture by Bay Area classical music expert Dr. Gary Lemco will also be available for viewers to download. Steinway Society – The Bay Area is a nonprofit organization based in Silicon Valley. Now in its 26th season, this dedicated group of musicians, pianists, teachers, and arts lovers promotes excellence in piano performance and music education.
Each season, Steinway Society presents a series of classical piano concerts featuring international award-winning pianists, as well as an active school music program.
Information 
For season subscriptions, individual tickets, the artists, and Steinway Society, go to www.SteinwaySociety.com or contact (408) 300-5635.
Photo courtesy of Steinway Society – The Bay Area