By Lina Broydo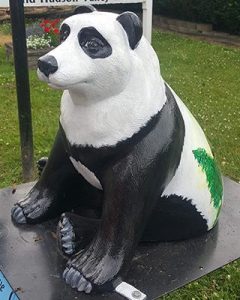 Whimsical Bears Create an Art Event and Fundraiser in Los Altos
The naked bears are heading to Los Altos and they are searching for talented artists who will decorate them by adding bright colors to their pale complexion.
Bears in Los Altos is a community-wide art public project designed to engage the entire city in emerging from 2020's pandemic hibernation to celebrate and strengthen its vibrant community.
Produced and orchestrated by the enthusiastic members of the Rotary Club of Los Altos, the colorful and beautifully attired bears will be displayed throughout Los Altos during the summer of 2021 and auctioned off at a Rotary-sponsored Gala in October 2021 with all proceeds benefiting a number of charities.
To make the program more successful the Bears of Los Altos is extending a priceless opportunity for the generous sponsors to partner with them in this exciting endeavor.
Join the fun! Sponsor a bear!
Decorate a bear!
They come in different sizes.
Enjoy encountering bears around town.
Participate in the auction and bring a bear or two home!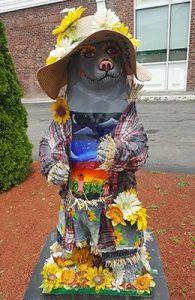 Your participation will attract visitors to Los Altos to revitalize its local businesses and support the artists and art that enrich our lives.Just bear with us!
Information
losaltosbears.com
Contact Carol Dabb
Art Consultant
Los Altos Rotary Club
Photo courtesy of Los Altos Rotary Club
Phone: (650) 941-1907
email: caroldabb@gmail.com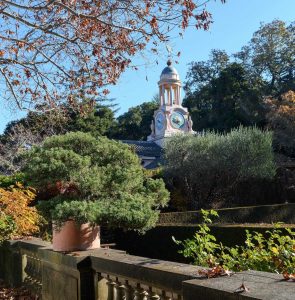 First-Ever Bonsai Show Inaugurates the New Year at Filoli 
January 15 – February 28, 2021
For the first time, Filoli will exhibit its extensive collection of more than 50 bonsai, including 100-year-old junipers and more unusual pomegranate and live oak bonsai. Although the Historic House will remain closed until COVID-19 restrictions have been eased, Filoli's 16-acre English Renaissance Garden and one-mile Estate Trail are open for daytime strolls in beauty and nature.
Bonsai plants are artful, miniature replicas of full-grown trees in nature. Filoli's collection of more than 50 bonsai, never before put on public display, includes pine, wisteria, blue Atlas cedar, cryptomeria, elm, white fir, ginkgo, ivy, spruce, maple, boxwood, and other species. Some of the older and larger bonsai date back to the Bourn (1917-1936) and Roth (1937-1975) eras, while many of the smaller plants were donated after Filoli opened to the public in 1977.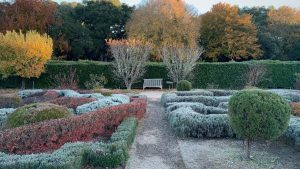 This winter, for the first time, visitors will have the opportunity to view Filoli's unique bonsai specimens and learn about the history and horticulture of the collection. Located south of San Francisco in Woodside, California, Filoli boasts 654 acres of beauty nestled along the slopes of California's coastal range. Originally built as a private residence in 1917, Filoli is the site of the National Trust for Historic Preservation.
The property is considered one of the finest remaining country estates of the 20th century, featuring a 54,000+ square-foot Georgian revival-style mansion, 16 acres of exquisite English Renaissance gardens, a 6.8-acre Gentleman's Orchard, and a nature preserve with eight miles of hiking trails.
Information
Filoli admission is required.
For tickets or more information, visit: filoli.org
(650) 364-8300
Filoli Historic House and Garden
86 Cañada Road, Woodside
Photo courstesy of Filoli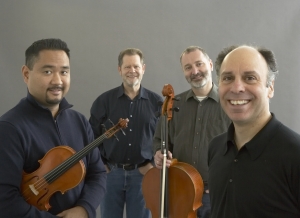 The Beethoven 250 Celebration Continues at Kohl Mansion in Burlingame 
January 24 at 7 p.m.
January 28 at 6 p.m.
Music at Kohl Mansion (MAKM), one of the Bay Area's leading presenters of international chamber music concerts is featuring the Alexander String Quartet which will fill virtually the historic concert hall of the stunning Kohl Mansion with the sounds of Beethoven's highly inventive String Quartet No. 13 in B-flat Major, Opus 130.
The Alexander String Quartet, a beloved favorite with Bay Area chamber music patrons, was the first American ensemble to win the London International String Quartet Competition and has served as the Ensemble in Residence of San Francisco Performances. Since 1989, they are the Directors of the Morrison Chamber Music Center at San Francisco State University.
This concert will be one of the last performances to hear the quartet perform with founding violist Paul Yarbrough who has announced his retirement this season.
Due to the ongoing COVID-19 pandemic and in accordance with state and county health guidelines that currently prohibits live, indoor performances, all Music at Kohl Mansion concerts will be virtually broadcast online. Each concert will be one-hour in length, including a pre-performance talk by esteemed MAKM musicologist Kai Christiansen.
Information
Individual tickets are now on sale popularly priced at $20 per household.
Tickets may be purchased online at www.musicatkohl.org or by calling the MAKM Box Office, (650) 762-1130.
Photo courtesy of Music at Koll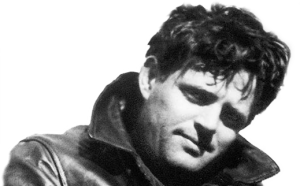 Happy Birthday Jack London (January 12, 2021)
My absolutely favorite writer Is Jack London. He was one of the most popular writers in he Soviet Union where I grew up and where I developed love for his amazing writing.
He was born in San Francisco on January 12, 1876 and died at the age of 40 on November 22, 1916 in Glen Ellen, where he lived and is buried at Jack London State Park, also located in Glen Ellen.
The good news is that the park is now open for hiking, provided you observe the Covid 19 guidelines and restrictions: wear a mask, keep the 6ft distance and keep the limited number of hikers in one group.
The 1400-acre park, situated in the Valley of the Moon near the town of Glen Ellen, just one hour drive from San Francisco, offers glorious scenery, spectacular hiking trails, and in the normal times of Covid-free situation, a visit to the Jack London House, his Museum and the grave where he is buried. By age 30 London was internationally famous for his books "Call of the Wild," "Sea Wolf" and many more literary masterpieces which were made into popular movies.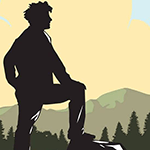 A prolific writer he published more than 50 books. Many of the copies of the books signed by London are available for sale at Jack London Museum, adjacent to his house where he wrote most of these books.
Visit the Jack London State Historic Park where the Jack London House and Museum are located – A truly magical place to visit not just once, but many, many times.
Information
707-938-5216
Jack London State Historic Park
Glen Ellen
Photo courtesy of Jack London State Historic Park