Are you excited with anticipation just like me? Yes – "Oscars Academy Awards Show" – is my favorite TV program and no matter where in the world I find myself and no matter what time of the day or night it is broadcasted (live!) you can be assured I'll be watching it. And please don't phone me as I will not respond to your call… Attired in my comfy gray sweats or in my cozy flannel Pjs with the cute doggies design on it and with a glass of Pierre Jouet my favorite bubbly – I'll be watching it.. I have not missed it for the past 30 years.
And I have not given up on my dream of one day attending in person the Oscars Awards Ceremony at the architecturally stunning Dolby Theater in Hollywood as a guest of Daniel Craig, Steven Spielberg, or my new movie idol Timothee Chalamet (sorry Daniel and Steven). The gorgeous evening gown by Rabih Kayrouz, the fabulous fashion designer I recently discovered at the glamorous fashion show staged by the San Francisco Ballet's Auxiliary is hanging in my walk-in closet and ready to be worn by me should I get a last minute urgent call from Daniel, Steven or Timothy to fly to Hollywood and be their date for the Oscar Awards Show. Hhmm.. Some dreams do come true… I am an optimist!
The following movies are nominated for the 2022 Oscar Academy Award for this year's Best in Costume Design: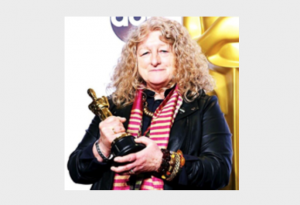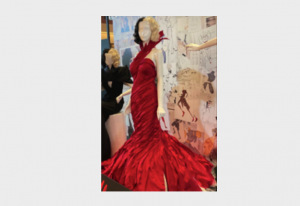 "Cruella" with Costume Designer Jenny Beavan.
Jenny Beavan, is an English costume designer. She has been nominated for the Academy Award for the Best in Costume Design eleven times, winning two awards for A Room With A View, for which she shared an award with John Bright, and Mad Max: Fury Road.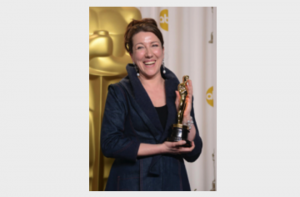 "Cyrano" with Costume Designers Massimo Cantini Parrini and Jacqueline Durran.
Born in Florence, Massimo Cantini Parrini graduated in fashion culture and stylism from the University of Florence and in costume designing at the Centro Sperimentale di Cinematografia. During his career he was awarded five David di Donatello, three Nastro d'Argento Awards and an European Film Award for Dogman. He was nominated for Academy Awards for Matteo Garrone's Pinocchio in 2021. Jacqueline Durran is a British costume designer.
She received considerable attention for her work on Pride & Prejudice (2005), for which she was nominated for both an Academy Award for Best Costume Design and BAFTA Award for Best Costume Design.
She has won two Academy Awards for Costume Design for the period films Anna Karenina (2012) and Little Women (2019).
"Dune" with Costume Designers Jacqueline West and Robert Morgan
Jacqueline West is an American costume designer whose work has been recognized in numerous films such as Quills, The League of Extraordinary Gentlemen, The Curious Case of Benjamin Button, State of Play, The Tree of Life, Seventh Son, The Revenant.
Bob Morgan is known for his work on Maleficent: Mistress of Evil and Inception. For Morgan, no matter how many movies he's worked on, "Dune" was a dreamlike experience.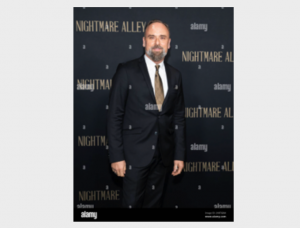 "Nightmare Alley" with Costume Designer Luis Sequeira.
Luis Sequeira is a Canadian costume designer of Portuguese descent. He is best known for his frequent collaborations with Mexican director Guillermo del Toro and has been nominated two times for an Academy Award for Best Costume Design on two of his films: The Shape of Water and Nightmare Alley.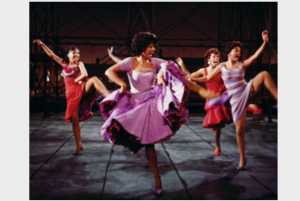 "West Side Story" with Costume Designer Paul Tazewell
Paul Tazewell is an American costume designer for theater, dance, opera and television. He received the 2016 Tony Award for Best Costume Design for Hamilton. In 2016, he and his design team were awarded an Emmy for their work on The Wiz
Let's see who will hug the most statuesque golden man and walk home with the most desired award of the year…My vote goes to Paul Tazewell.
The 2022 Oscars Academy Awards Show will be produced by Will Packer and will be held on Sunday, March 27, 2022 at the Dolby Theater in Hollywood. It will be televised live on ABC and in more than 200 territories worldwide.
See you at the Oscars…..