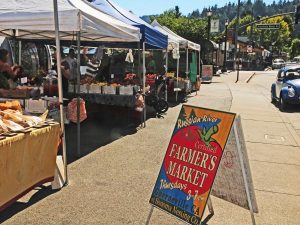 Sonoma is Calling: Now that all the loud BottleRockers have left the stages of the Wine Country's music festival – it's time for the Rest and Relaxation in the fabulous serenity of Sonoma County.
Russian River Farmers Market is Open!
Every Thursday through September 1st, 2022 from 3pm to 7pm
With the motto of: "We love to grow the food you love to eat" – Sonoma's Russian River Farmers Market is excited to return to Guerneville with a delicious invitation for you to taste their fresh fruits, vegetables, baked goods, kimchi, local heritage pork and so much more.
The Santa Rosa Certified Farmers Market situated under the glorious redwoods is a must getaway place for you this summer.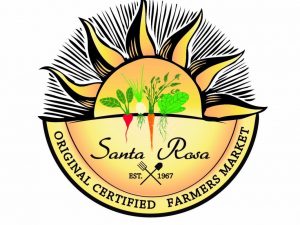 Plan the extra long weekend by reserving a lovely country-style B&B charming hotel and visit the local award winning wineries and restaurants in order to create an unforgettable and memorable visit we all longed craved for since the pandemic invasion.
Cheers and bon-Appetit!
Information
707-953-1104
info@thesantarosafarmersmarket.com
4th & Church Streets in Guerneville
Photos courtesy of Santa Rosa Farmers Market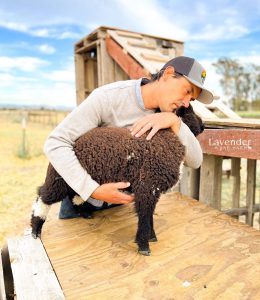 Aromatic… Cute… and Unforgettably Serene and Beautiful
Only in Sonoma: Alpaca Farm at Sonoma Lavender Spa Tub & Wine Bliss
You'll have the entire home to yourself and will only share it with other guests in your party.
Voted #1 modern private gated 3 bed, 2 bath home in the heart of Sonoma near the Square, surrounded by the  aromatic lavender gardens, vineyards, hills & tranquility, firepit & BBQ, outdoor Spa Tub & Alpacas & Exclusive access to Sonoma's #1 Alpaca Gift shop. 24-7 access to alpacas, sheep & hens from your own spacious  yard & Spa tub for relaxation & wonderful memories.
Make sure your i-phone's camera is fully charged in order to capture the unforgettable moments  of your visit to Sonoma.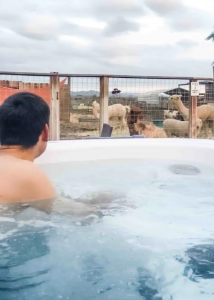 Leave your kids with your grandparents as this lavender and alpaca paradise offers adults only accommodations.
Hosted by Dre Castro who speaks English and Portuguese.
Information
415-879-8287
Sonoma
Visit@LavenderBnbFarm.com
Photos courtesy of LBnF
Sonoma's La Prenda Wines Tasting Room is Ready for  Visitors
From 11am to 6pm Wednesday through Saturday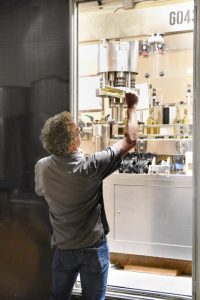 The producers of the finest farm to table, small-batch wines, from some of the best vineyards in the heart of Sonoma, California have been expertly created by the winery's  award winning local Winemaker Mike Cox and his Team.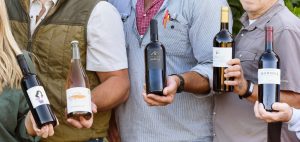 The wine masters are kicking off summer a bit early with the splashy introduction of frose and a late harvest sauvignon blanc slush: a 2020 MacLeod Vineyard Late Harvest Sauvignon Blanc and a 2019 La Prenda Rose of Pinot Noir Frose, in  addition to their sparkling wine floater among their regular collection.
This is definitely worth a trip to Sonoma wine country no matter where in the Bay Area you live.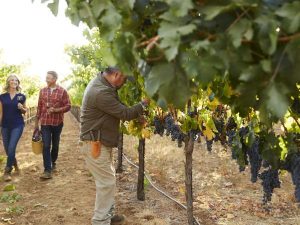 Information
Laprendawine.com
Laprenda Wines
535 First Street West in Sonoma
Images courtesy of Laprenda Vineyards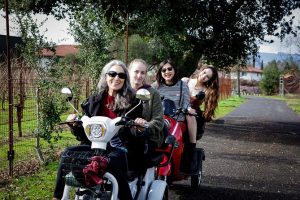 5-Hours Guided Wine Country Tours in Sonoma on an Electric Trike
You heard of the bicycle made for two, but the Mother of invention created  a new way for us to travel and have more fun than ever. Join Pushpak Motors for your guided tour of Sonoma County  while riding their environmentally responsible, road-safe electric trikes, taking you to areas of Sonoma that most locals aren't even aware of!
The tour guides will describe the history of the area, show you some of the wonderful historic homes in town, and take you for two wine tastings. (Wine tastings are optional and incur an additional charge at the wineries.)
The trikes take only minutes to learn to drive, and are both safe and truly enjoyable. Tour and see Sonoma from this unique perspective, and make unforgettable memories with your friends and companions.
Please bring water, sunscreen, and comfortable clothes.
Private tours are available upon request.
Information
Price: $180 pp
www.viator.com
Photo courtesy of Pushpak Motors