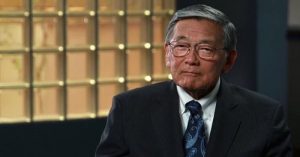 Tribute to The Honorable Norman Y. Mineta
Thursday, June 16 at 10:30 a.m.
President Clinton to speak at Mineta Memorial in San Jose. Willie Brown, Leon Panetta will also remember the former San Jose Mayor and U.S. Transportation Secretary.
The Mineta Family Invites All To a Celebration of a Life Well Lived
and to Honor  Norman Y. Mineta  (November 12, 1931 – May 3, 2022)
On June 16, 2022
10:30 A.M.
San Jose Civic Center
135 W. San Carlos Street
San Jose, CA
Family requests for the guests to be vaccinated and wear masks
Details and RSVP: www.minetalegacyproject.com/memorial-services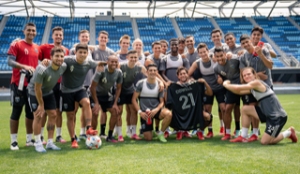 It's the GOAAALLL… Excitement!!!  
As the SJ Earthquakes Meet the LA Galaxy at Stanford Stadium in  Palo Alto 
June 25 at 6:45 p.m.; The Epicenter will be available for enjoyment from 3p.m.-6 p.m.
The Bay Area's biggest summer sporting event features the Earthquakes vs. LA Galaxy, a military appreciation celebration, and the region's largest fireworks show postgame. In honor of the 10-year anniversary of the first California Clasico at Stanford Stadium, the Quakes will recognize players and coaches that have competed in previous matches at halftime. The annual California Clasico began in 2012 and was held each year through 2019, with an attendance of more than 50,000 fans every season.
Following a two-year hiatus due to the Covid-19 pandemic, the season's main event returns in 2022. San Jose holds a 5-1-2 record vs. LA at Stanford, with four come-from-behind victories. Go Quakes!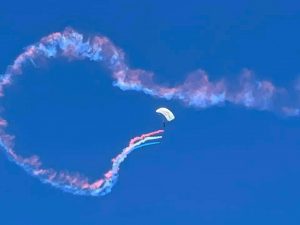 Prior to entering the stadium, fans can indulge in a variety of food and beverage options in the Epicenter, including food trucks from local restaurants and a beer garden presented by Anheuser-Busch. The Epicenter will also feature a DJ and a youth zone with activities such as soccer darts, face painting, and a photobooth. The Epicenter will be available for enjoyment from 3-6 p.m.
The Santa Clara Vanguard Cadets, a 140-person drum corps, will perform on the field pregame. The match ball will then be delivered by a skydiver from Team Fastrax, The Quakes first played the California Clasico at Stanford Stadium in 2012, a 4-3 come-from-behind win against the Galaxy. To recognize the 10-year anniversary of the Bay Area's premier summer sporting event, the club will host a halftime ceremony to honor players who have competed in previous iterations, including Sam Cronin, Alan Gordon, Steven Lenhart, Marvin Chavez, and Jason Hernandez, among others. Following the match, fans will enjoy the largest fireworks show in the Bay Area, produced by Pyro Spectacular by Souza, Inc.
More than 3,700 tickets will be distributed to members of the armed forces and their families free of charge.
Information
(408) 556-7700
In addition to individual tickets, the Quakes are offering a fireworks four-pack deal that includes four tickets for just $100.
Photos courtesy of CA Clasico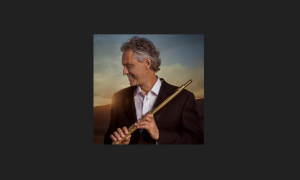 Andrea Bocelli is on His Way to San Jose
SAP Center in San Jose Welcomes the World Renowned Tenor Andrea Bocelli. 
June 18 at 8 p.m.
Andrea Bocelli has wowed audiences for years and me personally when I heard him for the first time at the "Pavarotti and Friends" concert in Modena, Italy. Oprah Winfrey once commented that Andrea Bocelli's voice is what you would hear if God chose to sing.
Oprah is not the only person who would encourage you to score Andrea Bocelli tickets if he is performing near you. And here is your priceless opportunity as Bocelli is on his way to San Jose and  we are excited to welcome him back to the capital of Silicon Valley.
Bocelli was nominated for a Grammy in the Best New Artist category in 1999. He also won a Golden Globe Award in the Best Original Song category for the duet "The Prayer" that he performed with Celine Dion. The opera icon made history in 1999 for holding the top three spots at one time on the classical album charts in the United States.
Despite the vision problems that plagued him since birth, Bocelli began to show both a passion and aptitude for music at an early age. He began playing the piano when he was 6 years old. Later, he learned to play the trumpet, trombone, guitar, saxophone, drums and flute.
A sports injury spelled the complete end of his sight when he was 12 years old. The young Bocelli showed the talent the world would come to know him for when he won his first singing competition while still a teen. Bocelli's big break came in 1992 when he earned the chance to record with and then accompany Zucchero on tour.
Bocelli has been entertaining live audiences ever since.' Don't miss this performance! The word "Amazing" was created to describe Bocelli's singing!
Information
Ticket prices start at $62;
408-287-7070;
sapcenter.com
SAP Center at 525 West Santa Clara Street in San Jose;.
Photos courtesy of SAP

It's Time for "THE PROM" – as The Broadway's Hit Musical Settles at the Iconic Golden Gate Theater in San Francisco 
June 21 through July 17, 2022
It makes you believe in musical comedy again!" – says The New York Times critic.  And who does not need a bit of laughter accompanied by the sounds of the joyful music? We all do! THE PROM, winner of the Drama Desk® Award for Best Musical is an interesting  play about big Broadway stars on a mission to change the world and the love they discover that unites them all. Sounds fab! Wish I could join them! Unusually large cast of THE PROM will keep you busy analyzing the intriguing lives of the actors and the personalities they play on stage.
The New York Magazine hails it as a "smart and bighearted" which is directed and choreographed by Tony Award winner Casey Nicholaw of the  (Aladdin and Mean Girls fame) and the costume design by Tony Award winner Ann Roth (of the The Book of Mormon fame).
While Variety raves, "It's so full of happiness that you think your heart is about to burst" and The Hollywood Reporter cheering it as a "comic gold!" – do we need more excitement in the theater? Bravo to the Ambassador Theater Group, the world's number one live theater company with the vision of helping great shows to find the largest audiences.
ATG operates 58 venues globally and it is an award winning theater producer and provides leading ticketing platforms. Thanks AGT for enriching our cultural life in the Bay Area.
Information
Tickets price starts at $56
888-746-1799; broadwaysf.com
Golden Gate Theater at 1 Taylor Street in San Francisco
Photo courtesy of Deen Van Meer