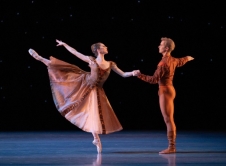 SF Ballet Returns to New York City's Fall Dance Festival 
September 27 & 28, 2022
Americans are traveling again! And the New York City Center destination is always in demand and a hot ticket to follow. New York City Center has played a defining role in the cultural life of the city since 1943.
City Center welcomes more than 300,000 annual visitors to experience internationally acclaimed artists on the same stage where legends like George Balanchine, Leonard Bernstein, Barbara Cook, José Ferrer, Martha Graham, and Paul Robeson made their mark.
Join the six SF Ballet dancers who will dance in Robbins' passionate and elegant ballet, set to four nocturnes by Frédéric Chopin performed live by an SF Ballet Company pianist.
The Festival's September program presented at also includes the live premiere of Morani/Mungu (Black Warrior/Black God) by Jamar Roberts, one of nine choreographers of SF Ballet's next@90 festival opening in January 2023; and Tangos & Alegrías with choreography by María Moreno. In the Night is one of 18 ballets by Robbins in SF Ballet's repertory.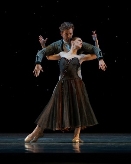 In 2008, SF Ballet received the Jerome Robbins Award for excellence in dance, the same year the Company debuted at the Fall for Dance Festival with a performance of Robbins' In the Night. Beginning with the Ravinia Festival in 1985, SF Ballet has toured In the Night throughout the world, notably in Barcelona, Athens, New York City, Paris, Beijing, and Napa, California.
The Fall for Dance Festival runs September 21–October 2. With the stunning repertoire exquisitely performed by the  SF Ballet dancers – the crowds including you my devoted readers will be wowed on the East Coast. San Francisco Ballet is one of the world's leading ballet companies.
As a commissioner, collaborator, and presenter, the Ballet performs locally, nationally, and internationally with the top choreographers, artists, and dancers while proudly celebrating its trailblazing role in dance.
Since its founding in 1933 and as the oldest professional ballet company in the United States, the organization has been an innovator in dance and an originator of well-loved cultural traditions, from staging the first American production of Swan Lake to being the first company in the United States to present an annual holiday Nutcracker.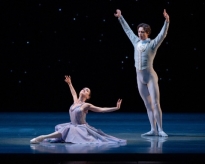 The entire Fall for Dance Festival runs September 21–October 2. Get your tickets now! See you in New York City!
Information  
Fall for Dance Festival tickets are $20 and can be purchased online at NYCityCenter.org, by calling 212-581-1212, or in person at the City Center Box Office beginning Sunday, August 28 at 11am. New York City Center is located at 131 W 55th St between Sixth and Seventh avenues.
Photo caption: Jennifer Stahl and Tiit Helimets; Ulrik Birkkjaer and Sarah Van Patten; and Mathilde Froustey and Benjamin Freemantle in Robbins' In the Night // © Erik Tomasson   
Tony Award Winner OKLAHOMA! is Now Playing in CALIFORNIA 
August 16 – September  11, 2022
Architecturally stunning the Golden Gate Theatre in San Francisco is a perfect setting for this fabulous OKLAHOMA! as you've never seen or heard it before—reimagined for the 21st century and the Tony Award Winner for Best Revival of a Musical.

Direct from an acclaimed run on Broadway OKLAHOMA! tells a story of a community banding together against an outsider, and the frontier life that shaped America.
Upending the sunny romance of a farmer and a cowpoke, this production "lets us experience Rodgers and Hammerstein's greatness anew." (The New Yorker). Without changing a word of text, this visionary production allows the classic musical – and our country – to be seen in a whole new light.
Funny and sexy, provocative and probing, "A smashing Oklahoma! is reborn. Daniel Fish's wide-awake, altogether wonderful production is thrilling!" (NY Times). Oklahoma! It Ain't Your Grandmother's Oklahoma!" – (NY Times.) Do I need to tell you to go and see it?
Go and Enjoy! Let me hear your opinion.
Information
888-746-1799
tickets-center.com
Golden Gate Theatre
1 Taylor Street in San Francisco
Photo courtesy of OKLAHOMA!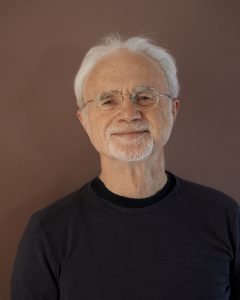 SF Opera Presents World Premiere of "Antony and Cleopatra"  
September 10 through October 5, 2022
San Francisco Opera presents the world premiere of composer John Adams' Antony and Cleopatra, bringing together an international co-commission and co-production with the New York Metropolitan Opera, Barcelona's Liceu Opera and Palermo's Teatro Massimo.
From the composer of "Nixon in China" this new work of "Antony and Cleopatra" was created especially for San Francisco Opera's 100th season which opens on September 9 with a gala concert and the exciting Opera Ball.
Get your sparkling evening gown ready! And I plan to be there and dazzle wearing my gorgeous gown in emerald green color.
The libretto for Antony and Cleopatra is adapted from Shakespeare's drama by the composer John Adams with consultation by Elkhanah Pulitzer and Lucia Scheckner with its themes  as is always the case with Shakespeare mirror the realities of life even as we live it at this very moment. Music Director Eun Sun Kim will conduct this highly anticipated new work.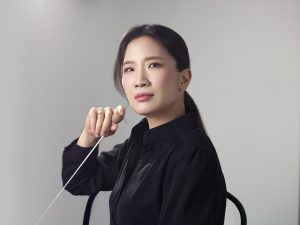 The cast is headed by Egyptian soprano Amina Edris creating the role of Cleopatra and noted Adams collaborators bass-baritone Gerald Finley as Antony and tenor Paul Appleby as Caesar.
Chorus Director John Keene prepares the San Francisco Opera Chorus to portray the peoples of Rome and Alexandria. A spectacular way to celebrate the San Francisco Opera's 100th season! Bravo SF Opera!
Information
415-864-3330
sfopera.com
The September 18 matinee performance of "Antony and Cleopatra" will be livestreamed and available on demand for 48 hours. Virtual tickets for the livestream go on sale later this month.
Photos courtesy of SF Opera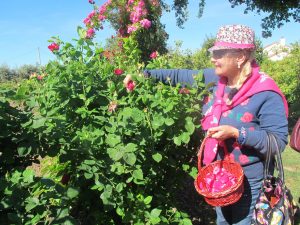 "You Can Dig It!" – at the Russian River Rose Company in Healdsburg
Vroom.. vroom, vroom – take a trip to Sonoma's Wine County! With only an hour drive from San Francisco, the aromatic and picturesque Russian River Rose Company will welcome you with the fragrant Rose Tea, over 100 magnificent roses and mesmerizingly colorful irises.
Iris Classes – August 20 & 27 at 10 am: $25 per person; pre-registration required; the resident Iris experts will be there, shovel in hand to give HANDS-ON demonstrations on how to DIG, GROOM and successfully PLANT IRISES – those beautiful Princesses of Spring!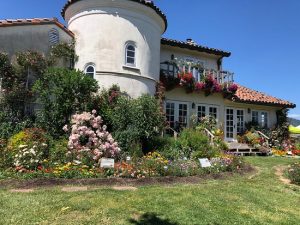 Enjoy the Nursery and Garden Tours, Tuesday through Saturday. $10 pp. By appointment only.
Sip a flavorful Rose Tea and relax under the protective from the sun trees.
Information
Garden Visits and Tours
$10 per person; by appointment only..
707-433-7455
russian-river-rose.com
The Russian River Rose Company
1685 Magnolia Drive in Healdsburg, CA
Photos courtesy of Mikala Kennan and Sasha Broydo