Fabulous Holidays at Fairmont San Francisco
Now through January 2, 2023
Santa loves spending his holidays at the Fairmont San Francisco and so will you. Since 1907 the iconic hotel has welcomed U.S. Presidents, world leaders and entertainment stars, and now you too can be a welcomed guest at the Fairmont's magnificently decorated and turned into the Winter Wonderland, featuring an awe-inspiring exhibit of the giant Gingerbread House adorned by  thousands of delicious See's Candies, the hotel's partner for the holiday's sweet and dreamy destination, which is open free to the public.
Lovingly built with a complete edible exterior by Pastry Chef  Michael Quigley and his creative culinary team, the two-story sweet adobe is 22 feet high and 23 feet wide and features thousands of home-baked gingerbread bricks and more than a ton of royal icing and candy decor.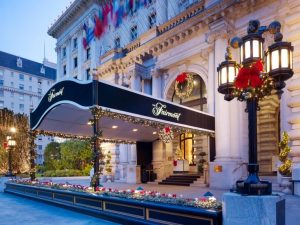 You may consider treating your family to a luxuriously exclusive and an unforgettably unique dining experience of Holiday Tea or Dinner inside the Gingerbread House for up to ten people.
The visitors will be enchanted by the 23-foot tall Christmas Tree located in the hotel's stunning lobby and showcasing the celebrated Molinari Family's  Nutcracker Collection. Make sure your cell phone's camera batteries are charged to the max in order to capture the visit of your beautiful holiday memories at the Fairmont San Francisco. 
Happy Holidays! 
Information
For all the winter holidays celebrations including the New Year's Eve visit:
www.fairmont-san-francisco.com/holidays
"Take the elevator home" by reserving a very special Fairmont Santa Suite. The view is priceless and is included in the overnight fee.
Photos courtesy of the Fairmont San Francisco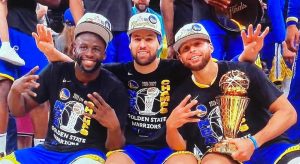 Jewish Heritage Night with Golden State Warriors at San Francisco's Chase Center 
December 27 at 7 p.m.
From potato latkes to basketballs, the Golden State Warriors invite you to  their annual  Jewish Heritage Night Sporting Event. Gather your family and friends and join your favorite basketball players including Curry, Thompson and Green, just to name a few, as they enjoy a commemorative Jewish Heritage Night and showcase their championship skills against the Charlotte Hornets.
Securing your ticket will award you with a commemorative Jewish Heritage Night T-shirt. Go Warriors!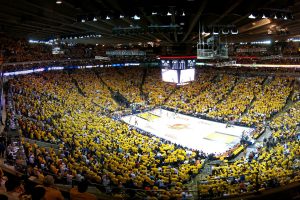 Information
Advanced purchase of tickets is required  
415-349-3595
WARRIORS.COM/THEJ
Chase Center in San Francisco
Photos courtesy of GS Warriors
New Year's Eve Festivities with Seth MacFarlane and the San Francisco Symphony at Davies Symphony Hall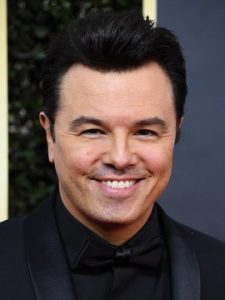 Time to "unlock" your sparkling evening gown and your elegant  tux, polish your shoes and get ready to greet the New Year in style! Join Seth MacFarlane, the Academy Award and Grammy-nominated singer, actor and director as he brings classic, crooning vocals and cool pizzazz to a "big band" era performance of jazz standards and holiday hits in partnership with the incredible San Francisco Symphony under the brilliant baton of conductor Edwin Outwater.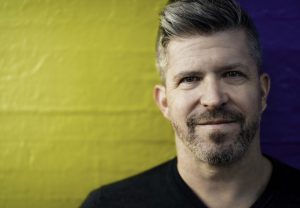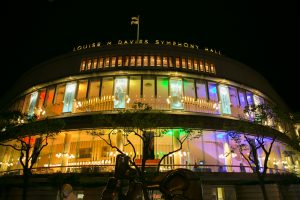 Happy New Year! 
Information
415-864-6000
sfsymphony.org./holiday
Davies Symphony Hall
201 Van Ness Avenue in San Francisco
Photos courtesy of SF Symphony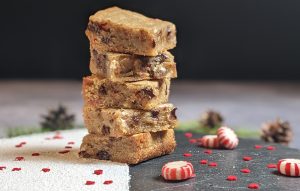 Bake Along with Los Altos Teens 
On Food Network  
December 26 at 8 p.m.
Los Altos resident Naiel Chaudry, 13, a baker and regular contributor to the Town Crier's Food & Wine section, is a contestant on the 11th season of "Kids Baking Championship " on the Food Network, premiering this holiday season.
The new season of the competitive baking reality show features a twist, testing the children's business savvy as well as their baking skills, which proved to be a challenge right up the alley of the young co-owner of LàJawab Treats, which Naiel runs with his sister Punhal.
The siblings will share this week – a gooey, buttery Blondie spiked with white and dark chocolate chips and crushed peppermint candy. Before the show starts, read more about the siblings' sweet entrepreneurship and bake along with their recipe for Holly, Jolly Peppermint Blondies.
Photo courtesy of Naiel and Punhal Chaudry