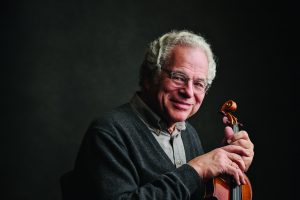 Itzhak Perlman Inaugurates the SF Symphony's 2023 Season
January 15 at 7:30 p.m.
2023 sounds very promising as the violin legend Itzhak Perlman returns to Davies Symphony Hall accompanied by his longtime recital partner, pianist Rohan De Silva. Known for a warm sound, welcoming demeanor, and unparalleled virtuosity that have made him a household name for six decades and counting, Perlman presents a program of violin showpieces sure to delight, dazzle, and inspire.
The concert's repertoire features: Violin Sonata in D major, Opus 9, no.3 by Jean-Marie Leclair; Violin Sonata No. 9, Kreutzer by Ludwig van
Fantasiestücke and Opus 73 by Robert Schumann. And if you applaud with enthusiasm and exciting energy – as Perlman deserves, he may gift you with an additional virtuoso interpretation of a composition to listen to and be awestruck. Information
415-864-6000
sfsymphony.org
Davies Symphony Hall
201 Van Ness Avenue at Grove Street in San Francisco
Photo courtesy of SF Symphony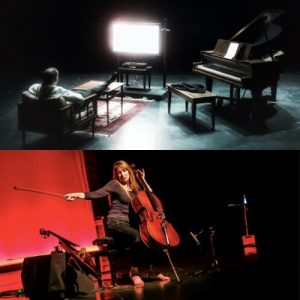 International Holocaust Remembrance Day 
Luciano Chessa in concert with Frances-Marie Uitti
January 27 at 6:30 p.m.
The Italian Cultural Institute of San Francisco commemorates International Holocaust Remembrance Day with a concert curated by Luciano Chessa and featuring Frances-Marie Uitti (cello, voice) and Chessa (piano, voice).
The program includes two works, both inspired by Primo Levi. The opening piece, QUEST[O] (for cello, piano, and voices), is designed by Luciano Chessa and Frances-Marie Uitti both to coexist with and to live alongside a selection of texts by Levi that directly address the theme of the Holocaust.
The second half of the program features the West Coast premiere of Luciano Chessa's Piombo, a piece for solo cello written for Frances-Marie Uitti, and based on the chapter of the same name from Primo Levi's book The Periodic Table.
Using the two-bows technique that Uitti introduced and has employed since the 1970s—a technique that reveals unexpected polyphonic virtues of the cello—the piece alternates primordial rhythmic obsession with an expansive diatonic sound world. This important event is co-presented by the Leonardo da Vinci Society, under the patronage of the Consulate General of Italy in San Francisco.
Information
Free Admission – Registration required
www.iicsanfrancisco.esteri.it/iic_sanfrancisco
The Italian Cultural Institute; 710 Sansome Street in San Francisco
Photo courtesy of Leonardo da Vinci Society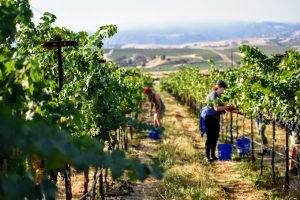 "Yoga and Wine" – McGrail Vineyards Glow in the Dark
Time to visit the wine country and join yoga instructor Pam Fisher for a Glow in the Dark Yoga experience in the winery's Barrel Room followed by light refreshments and a tasting of three McGrail wines.
Great memories are made with good wine and wonderful friends. McGrail Vineyards have been making premium estate grown Cabernet Sauvignon in the Livermore Valley since 2005.
The winery is offering a number of interesting activities, music concerts and wine and food tastings.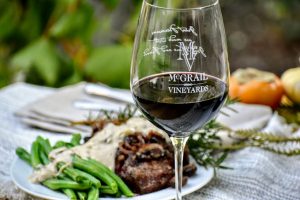 Do a bit of google search and find a fun event for you and your friends to enjoy.
Information
mcgrailvineyards.com
McGrail Vineyards and Winery
5600 Greenville Road in Livermore
Photo courtesy of McGrail Vineyards and Winery

Emanuel Ax, Yo-Yo Ma and Leonidas Kavakos are Performing at a Special Event at Cal Performances in Berkeley! 
January 25, 2023 at 7:30 p.m.You are in for a special treat as the worlds super trio of pianist  Emanuel Ax, cellist Yo-Yo Ma and violinist Leonidas Kavakos reunite in Berkeley for a recital of chamber music at its very finest.
Praised for its remarkable ensemble cohesion and superbly refined interpretations, the trio recently recorded music by Brahms to rave reviews and has been touring an all-Beethoven program to packed houses!
Whatever the repertoire, critics and audiences agree: "It is undeniably exciting to hear three musicians bursting with such virtuosity and charisma together" – (The Washington Post). Don't miss this concert!!! "Who needs an orchestra when you have this Beethoven supergroup?" (The Times, London).
See you there! 
Information
510-642-9988
calperformances.org
Zellerback Hall at Berkeley
Photo courtesy of Cal Performances