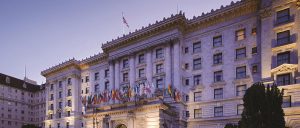 It's Amore…  
Valentine's Day Celebrations Around the Bay
The Fairmont San Francisco 
February 14, 2023
Named among the most romantic hotels in America's favorite city, Fairmont San Francisco has enchanted bon vivants for generations and now it is your time to be spoiled, adored and loved as you relax and sip the Veuve Clicquot champagne (nothing but the best for you!)  with your favorite Valentine.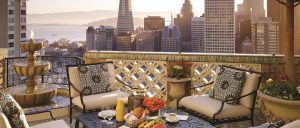 From the gorgeous Tony Bennett Suite to the unmatched Penthouse Suite with its stunning panoramic views of the City by the Bay, this Valentine's Day celebration including some of the spoiling dining experiences will be your dream come true festivity.
And when Tony Bennet sings "I left my heart in San Francisco" you will know he also sings about your memorable stay at this iconic hotel.
Can you guess how many famous movies were filmed in this legendary hotel?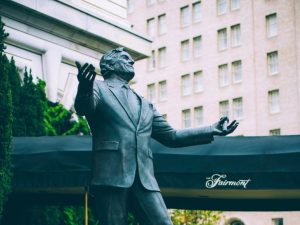 Information
415-772-5000
Fairmont-san-francisco.com
Fairmont San Francisco
950 Mason Street
Atop Nob Hill in San Francisco
Photos courtesy of the Fairmont San Francisco
Valentine's Day Festivity at Ritz-Carlton Lake Tahoe
February 14, 2023
Nature gifted Lake Tahoe with an abundance of snow creating a very special Valentine's Day activities at the posh. Ritz-Carlton Hotel at Lake Tahoe, making it easy for resort guests to plan a splendid  evening out with their sweetheart, taking a gondola ride to the ice skating rink and arranging for a fabulous dinner at the hotel's Manzanita restaurant.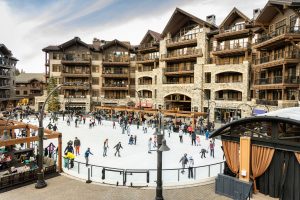 The hotel's concierge will coordinate for you an enjoyable and relaxing spa treatment for two and my favorite custom tea bar – what could be more romantic? The Ritz-Carlton, Lake Tahoe, which is located mid-mountain at Northstar California ski resort, wth a magnificent view on Lake Tahoe offers a special evening of wine tasting at the resort on  February 14.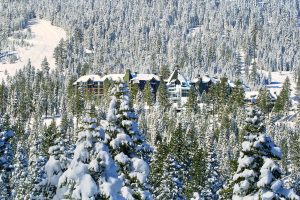 Designed to offer a perfect place to relax, ski, sip wine and connect with each other, The  Ritz-Carlton, Lake Tahoe is a place to celebrate Valentine's Day away from the hustle and bustle of daily life in the city.
Information
Call Concierge at 510-562-3000
www.ritzcarlton.com/laketahoe
13031 Ritz-Carlton Highlights Court in Truckee, CA
Photos courtesy of Ritz Carlton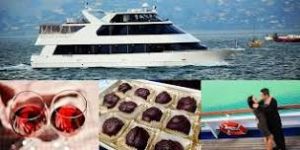 Chocolate and Wine Cruise With Your Honey
February 11 at 1 p.m. through 3:30 p.m. (yacht sets off at 1pm SHARP).
Board a luxury yacht for a romantic adventure that features wine from a local winemaker along with samples of local chocolates and toffee. Walk among the various artisans and experience their latest creations.
Explore and luxuriate on the yacht, and enjoy it all during the 2 1/2-hour cruise on the San Francisco Bay.
The views are spectacular and will definitely enrich your romantic afternoon with the love of your life and isn't what Valentine's Day is all about? Then take home some of that great food and wine you've discovered and purchased onboard for continued enjoyment.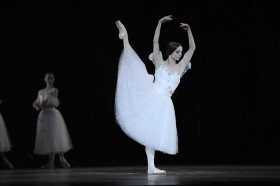 Time for a nap and head for the spectacular new program presented by SF Ballet (sfballet.org). What a fabulous way to celebrate your romance!
Information
Cost: $70 pp
bayareane.ws/3Fv05JC
Pier 40
89 King Street in San Francisco
Must be over 21 years of age .
Proof of Prior COVID Vaccination Required.
SF Ballet (sfballet.org)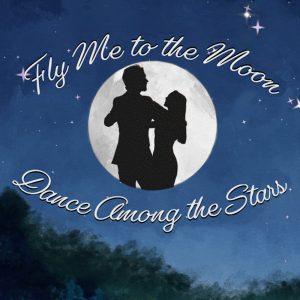 "Fly Me to the Moon" Gala at Villa Montalvo in Saratoga
February 11 at 5:30 p.m.
Perfect timing for the Valentine's Day celebration. Dance among the stars at a glamorous winter gala at Montalvo! Start the evening with a jazzy cocktail reception at the historic Villa. Followed by an elegant dinner curated by the famous chefs of Le Papillon Michelin Stars restaurant with wine pairings by Ridge Vineyards and Joseph George fine wines.
Bid on priceless packages in the live auction, then proceed to the delicious dessert buffet. Dance the night away to live music.
It will be an evening to remember in a one-of-a-kind setting.
Information
Tickets: $600
my.montalvoarts.org
Montalvo Arts Center
15400 Montalvo Road in Saratoga