By Lina Broydo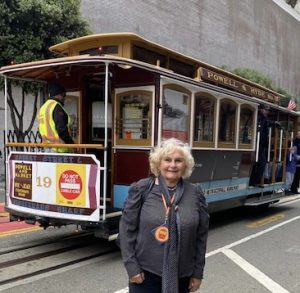 Rediscover San Francisco by playing a tourist in your own town. And the 150th Birthday celebration of the historic Cable Car was a perfect occasion to start with.
Hosted by the charming team of the city's hospitality and the culinary masters, I toasted my journey with a Cheers-ful Hawaiian cocktail at the grand St. Francis Hotel at Union Square, continue up the hill on the Cable Car #19 to the fabulously delicious reception at the iconic Tonga Room at the world's renown Fairmont Hotel atop Nob Hill, followed by a cable car ride or as the hosts called it the Cable Car Crawl down to the historic Buena Vista Cafe for a cup of superb Irish Coffee (more famous than in Ireland! ).
Filled to the max with the satisfying caffeine, I continued my tourist path with a short walk along Embarcadero to the legendary "Scoma's" Italian restaurant where a special Cannoli dessert as a treat and a spectacular view on the San Francisco Bay left me with the beautiful memories and a reminder to visit it more often.
It was an afternoon and an evening to remember. No wonder Tony Bennett continued singing about it for over 60 years.
And the nice folks at the historic hospitality businesses including Scoma's, The Westin St. Francis, Buena Vista, and Tonga Room, have come together with San Francisco Travel and Market Street Railway to commemorate the momentous 150th anniversary of San Francisco's legendary cable cars with a spectacular offer: From August 2 through October 31, 2023, these venues will celebrate the magic of San Francisco and the anniversary of the city's iconic cable cars with a special contest.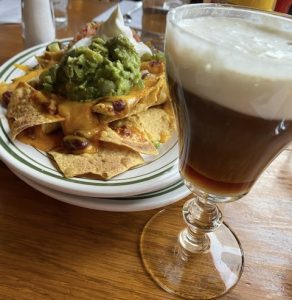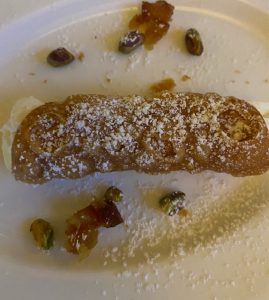 Special Prizes Visit https://www.sftravel.com/cable-car-crawl and enter for a chance to win exciting prizes including: Buena Vista Irish Coffee Gift Set with extra Glasses and Dining Certificate for two (valued at $300); 2-night stay at Fairmont San Francisco (valued at $525); 2-night stay in a Deluxe Room at Westin St. Francis (valued at $500);
(2) Drawings: Dinner for Two at Scoma's and a special Scoma's Gift Bag ($250 value for each prize drawn) Cable Car Crawl Special Offers Be sure to ask bartenders at each business about special offers/commemorative 150th anniversary drink specials including: One complimentary world-famous Irish coffee when patrons show their Instagram post using #SFCableCar and their cable car ticket Relaunch of the famed "Cable Car" cocktail at the Tonga Room & Hurricane Bar (Cable Car cocktail also available in the hotel's Laurel Court Bar) Scoma's drink special: "SF Cable Car Crawl" Cocktail Cable Car Anniversary special cocktail at the Westin St. Francis' Clock Bar.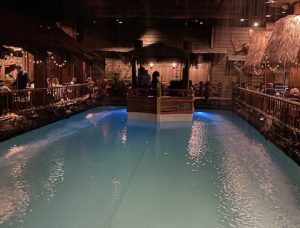 And while Tony Bennet left his heart in San Francisco I found my heart again on this memorable visit to the City by the Bay and so can you!
Definitely don't wait to celebrate!
More information at https://www.sftravel.com/cable-car-crawl #SFCableCarCrawl #AlwaysSF.
For information on reservations, activities and more in San Francisco, visit www.sftravel.com. Follow San Francisco Travel on Facebook (www.facebook.com/onlyinSF/), Instagram (www.instagram.com/onlyinsf/), and Twitter (www.twitter.com/onlyinsf). Hashtags are #sftravel and #AlwaysSF.
Photos courtesy of Lina Broydo and the Fairmont SF