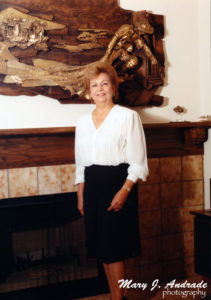 Lena Manríquez fue reconocida como "Mujer de Consecuciones", "Ciudadana Sobresaliente", "Mujer del Año", recibibiendo muchos otros premios como reconocimiento a las contribuciones que hizo a la comunidad, tanto con su tiempo como con sus ayudas económicas.
Lena Manríquez procedía de una familia de escasos recursos económicos de once hermanos, por ello la idea de una formación universitaria fue un sueño que acarició durante su juventud. Debido a esta experiencia personal, cuando el éxito como mujer de negocio comenzó a acompañarla, inmediatamente estableció becas para estudiantes de secundaria, una actividad que comenzó en 1963 con el San José G.I. Forum. Este fondo establecido por ella era administrado por la Escuela Secundaria Mt. Pleasant.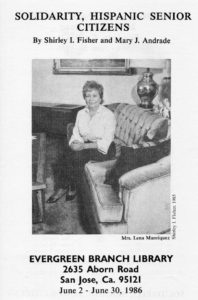 Lena Manríquez fue pionera en la Organización de Servicio de la Comunidad (CSO), sirvió en el Comité del Eastside Youth Services Bureau y ayudó a los "Médicos Voladores" como traductora en los viajes mensuales que ellos hacían a México. Otra de la actividades en las que estuvo envuelta como voluntaria fue con Lidia's Kitchen.
Adicionalmente, ella cooperaba con el Club de Leones "Los Amigos" en su compra de maquinaria especial para examinar a los niños con problemas auditivos, apoyando además a equipos de las pequeñas ligas.
Durante el tiempo que ella estuvo relacionada activamente con estas organizaciones, en su vida profesional, trabajó como agente de impuestos por 28 años. © La Oferta Newspaper.
<English version>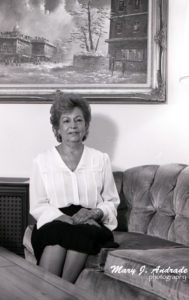 Lena Manriquez received several recognition, among those "Woman of Achievement," "Outstanding Citizen," "Woman of the Year," and many other awards for the contributions she made to the community, with both time and money. Since she came from a family of eleven children, the idea of a college degree was but a dream for her at that time. Because of this, after she became a successful businesswoman, she established scholarships for high school students, an activity started in 1963 with the San Jose G.I. Forum, which is presently administered by Mt. Pleasant High School.
She was an early pioneer in the Community Service Organization (C.S.O.), served on the Advisory Board of the Eastside Youth Service Bureau, assisted the "Flying Doctors" as a translator in their monthly trips into Mexico. Additionally, she aided "Los Amigos Lions Club" in their purchase of a diagnostic-testing machine for hearing-impaired children, he also made contributions to the Lions Blind Center, supporting too little league teams.
During that time, she was an income tax agent for many years, gave birth to a son and a daughter and twin boys, working voluntarily also with Lidia's Kitchen. © La Oferta Newspaper.