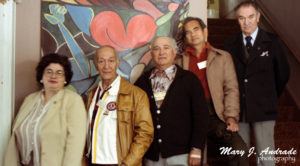 El Programa de MACSA que trabajaba, en la década de mediados de los ochentas en beneficio de las personas mayores, incluía a Jesse Torres, quien era la coordinadora. Una de las mayores actividades era organizar y auspiciar una Conferencia Anual para Hispanos Mayores, la tercera estuvo organizada y se celebró el 26 de abril de 1885.
Jesse Torres, coordinadora del programa comentó en aquella ocasión: "Trabajamos con personas mayores, ayudándolos con sus problemas, representándolos si es necesario y realizando cambios en el servicio para hacerlo más productivo. Una de las metas en las que estamos trabajando actualmente es la de establecer una clínica para personas mayores. A pesar de que no soy una persona mayor, laboro dando mucho de mi tiempo aquí en MACSA.
<English version>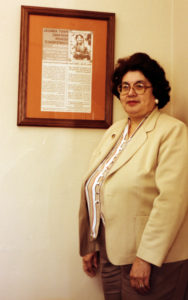 MACSA'S Senior Outreach Program includes Jesse Torres, who is the Coordinator of the Program. One of the major activities is to organize and sponsor and Annual Hispanic Senior Conference, the third one was scheduled for Saturday, April 26, 1985.
Jesse Torres, Coordinator of the program said, "We work with the senior, helping them with their problems, advocacy if necessary, and making changes in the services to make them more helpful. One of the goals we are working for right now is to establish a senior clinic. Even though I'm not a senior citizen myself, I devote a tremendous amount of time here at MACSA." © La Oferta Newspaper.
Juan Aliaga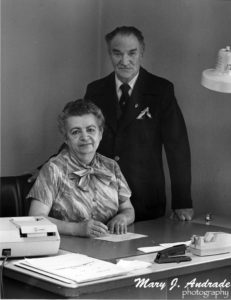 El Dr. Aliaga sentía mucha satisfacción en su vida, sirviendo administrativamente en MACSA. Originalmente un medico jubilado de La Paz, Bolivia creía que "era absolutamente real sentir mayor satisfacción dando que recibiendo. Este sentimiento se aplica en el tiempo que doy a la gente de la comunidad".
Con su esposa, Orlanda, deseaba eventualmente viajar a otros países en el Oriente y África para aprender sobre las culturas de los países que tenían en mente visitar.
<English version>
Dr. Aliaga gained satisfaction in his life by serving administratively for MACSA. Originally a retired physician from La Paz, Bolivia, he believed "It is absolutely real that you get more satisfaction by giving than receiving. This idea is applicable in the time I give to people in the community."
Along with his wife, Orlanda, he wanted eventually to travel to other countries such as in the Orient and Africa to learn about other cultures, © La Oferta Newspaper.