By Lina Broydo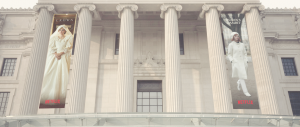 A Virtual Exhibit of Costumes from "The Queen's Gambit" and "The Crown"
On View through December 13, 2020
Los Altos Hills, Nov. 20, 2020 – There is no end to Netflix creativity. The company, whose headquarters are located in the heart of Silicon Valley,  and who are the presenters of the original series "The Queen's Gambit" and "The Crown" has gifted us, the avid and obsessive fans of both series, with a special virtual exhibit at the Brooklyn Museum in Brooklyn, New York.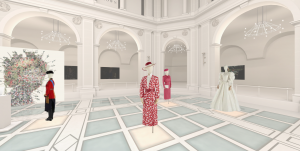 The amazing virtual exhibition of digitally rendered and interactive 360-degree views of costumes from the two series, along with related objects from their collection, all set within a rendering of the Museum's soaring Beaux-Arts Court.
Designed by Gabriele Binder, costumes for The Queen's Gambit reflect the growing sophistication and self-assurance of the main character, fictional 1960s chess champion Elizabeth "Beth" Harmon, often incorporating structural lines and black-and-white patterns, materializing elements of the game into her wardrobe.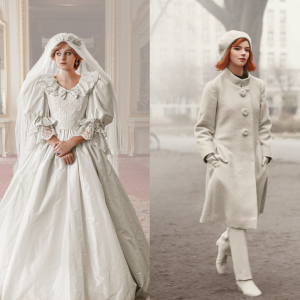 Emmy-winning costume designer Amy Roberts constructed detailed outfits inspired by looks worn by the formidable twentieth-century British women in The Crown, including Queen Elizabeth II, Princess Margaret, Princess Diana, and Prime Minister Margaret Thatcher.
If you are a fan of these programs this online exhibit is just for you.
Thank you Netflix!
Information
718-638-5000
brooklynmuseum.org
Photos courtesy of Netflix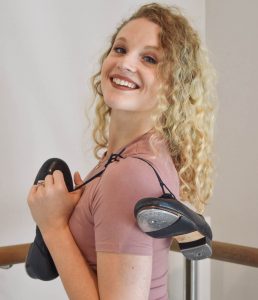 Smuin Contemporary Ballet Company Extends Virtual Classes
Now through December 23, 2020
Since launching last April, Smuin Contemporary Ballet has led hundreds of aspiring and professional dancers through Zoom-based drop-in Virtual Classes in ballet, tap, contemporary, jazz, hip hop and dance-based fitness.
The Ballet classes offer three levels of ballet: Beginning Adult Ballet; Beginning/Intermediate Adult Ballet; Intermediate Adult Ballet and Intermediate Pointe.
The Dance Variety classes offer: Beginning Hip Hop; Beginning/Intermediate Broadway Jazz; Intermediate Tap;  Beginning/Intermediate Character; Intermediate/Advanced Contemporary; Fri-Yay! Dance Break (All Levels).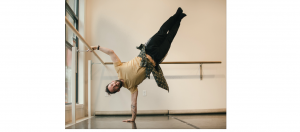 The Dance-Based Fitness offer: Pilates; Easy Movin' with Smuin; Stretch & Strengthen. There is a class for every level. All you need is a desire to dance, exercise and be self motivated.
Information
For more information or to register, visit smuinclasses.org
No classes held Thursday, November 26 – Sunday, November 29.
Photos courtesy of Smuin Contemporary Ballet Company
More Class for a Cause events benefiting organizations supporting important needs in the community will be announced at a later date.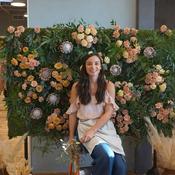 Winter Wreath Making for the Holidays
December 3, 2020 at 6.00 p.m.
Create your own original wreath under the watchful by Zoom eye of Amanda Campbell, the graduate of Cal Poly San Luis Obispo who majored in Environmental Horticulture and Sustainable Landscape Design. After graduation, she moved to the Bay Area and has been in the landscape industry ever since.
She is the owner of "Flora and Spice," the company specializes in landscape design, workshops, and event florals. Add an enchanting delight to your holidays by decorating the entrance door to your home by implementing a grapevine base, evergreen foliage, and a fusion of decorative and modern materials in designing and creating your own colorful wreath.
Start early and create a few extra winter wreath presents for your family, friends and deliver a few to the children's hospital. But always wear a mask and keep the proper Covid-safe distance.
Information
Cost $80
The event will take place online via Zoom.
Register in advance at montalvoarts.org
Prior to the event, registrants will receive the password and the instructions via e-mail
Photo of Amanda Campbell courtesy of Villa Montalvo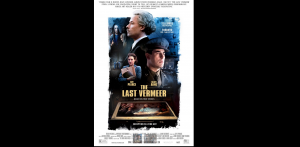 The Last Vermeer – Opens Wide in The San Francisco Bay Area
November 21, 2020
Back from the successful screenings as the Official Selection from the Telluride Film Festival 2019, the Toronto International Film Festival 2019 and the SFFILM Festival 2020, The Last Vermeer is a post World War II thriller about an investigator having to fight for his life after he has gradually convinced himself of the innocence of a Dutch artist who is accused of collaboration with highly ranked Nazis.
The main characters of the movie are Joseph Piller, a Dutch Jew who was fighting in the Resistance and the witty and debonair Han van Meegeren who is hosting hedonistic soirees and selling Dutch masterpieces  of art to Hermann Goring and other top Nazis. Following the war, Piller and his female colleague become an investigator who is assigned the task of identifying and redistributing the stolen art.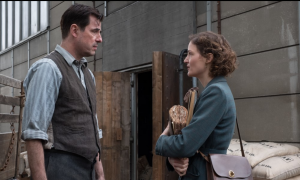 And as they say you need to see the movie to find out the end of the story. It is a thrilling movie with a surprising ending.
Information
The Last Vermeer as a TriStar Picture release.
Rated R by MPAA
Google for the information about the theatre in your area
It is a must see movie
Photo courtesy of Larsen PR