By Lina Broydo
Starry Nights with San Francisco Ballet Stars at Stanford University's Frost Amphitheater 
August 13 &14 at 7:30 p.m.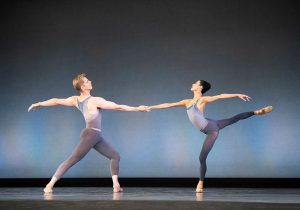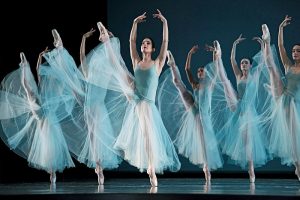 Share the excitement as the San Francisco magnificent ballet dancers return to the stage at Frost Amphitheater with a spectacular artistic presentation of balletic poetry and athleticism.
In partnership with Stanford Live, each performance will feature: George Balanchine's luminous Serenade, set to a soaring Tchaikovsky score; Helgi Tomasson's elegant and sleek The Fifth Season, set to music by Karl Jenkins; Danielle Rowe's powerful For Pixie, set to the legendary Nina Simone; George Balanchine's spirited Tarantella, set to Gottschalk.
And: Surprise! A pas de deux rounding out a brilliant summer evening of ballet under the stars. "We are thrilled to perform at Frost Amphitheater after many months of on-screen dance," says Helgi Tomasson, SF Ballet's Artistic Director and Principal Choreographer.
"Starry Nights is a celebration of our dancers' resilience and a symbol of gratitude to the community that has ushered us through this remarkable time. It is time for us to be back on stage, under the stars, doing what we do best."
Add a picnic blanket, a picnic basket with the Burgundy-style wine and the fab handmade goat cheese from the Pescadero's Harley Goat Farms – this is as good as it gets!
Information
Tickets start at $30
Stanford Live
650-724-2464
live.stanford.edu
Frost Amphitheatre
351 Lasuen Street at Stanford
Photos courtesy of San Francisco Ballet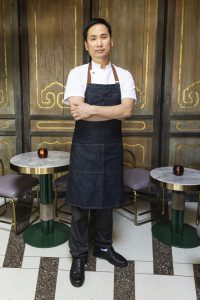 Royal Dining at the "Empress by Boon" in San Francisco 
There is a newly opened and fabulously glamorous destination in San Francisco's Chinatown you must explore and experience: the "Empress by Boon."
Spearheaded by Michelin-starred Chef Ho Chee Boon, the stunningly beautiful restaurant will encompass and wake up all of your senses. Located in the space formerly occupied by the landmark "Empress of China" and reimagined by Chef Boon and his team, the iconic space was brought to its former glory by preserving and restored original features by creating homage to the history of beloved landmark and adding a masterfully created renovation by Chef Boon who brings with him his world-wide rich experience of working in the most famous Asian restaurants in the world while transforming and creating an atmosphere and memories of an unforgettable epicurean journey right in the heart of San Francisco.
Serving modern Cantonese cuisine while using fresh ingredients grown locally in the restaurant's own organic farm in Gilroy,  Chef Ho creates his original dishes with a Cantonese flair and uniquely artistic presentation.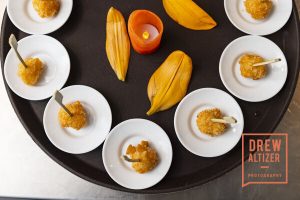 Make it a fabulous visit, with no rush and no hurry in order to fully enjoy this gourmet journey to the place where Chef Ho presides.
Information
415-757-0728
theempresssf.com
"Empress by Boon"
838 Grant Avenue (between Washington and Clay streets in Chinatown)
Photos courtesy of "Empress by Boon"

Diego Rivera Monumental Move to SFMOMA
June 28, 2021 – 2023
In a groundbreaking partnership with City College of San Francisco, SFMOMA hosts Diego Rivera's gigantic mural "The Marriage of the Artistic Expression of the North and of the South on the Continent", more commonly known as "Pan American Unity" housed in the museum's Roberts Family Gallery free space.
The mural, originally painted in front of a live audience at the 1940 Golden Gate International Exposition on San Francisco's Treasure Island, is comprised of 10 fresco panels and measures 22 feet high and 74 feet wide (nearly 1,800 square feet). Captivating the spirit of Diego Rivera, the mural is depicting an enormous collage of hundreds of colorful vignettes expressing Diego's observation on life.
What does unity look like? How can murals reflect the past, reimagine the present, and maybe even shape the future? On your visit to the museum rent an audio guide with four local experts dive into these questions and more. Listen to muralist Juana Alicia Araiza, scholar Monica Bravo, artist and activist Sarah Biscarra Dilley, and historian Will Maynez as they reflect on Diego Rivera's iconic mural which is courtesy of City College of San Francisco; © Banco de México Diego Rivera and Frida Kahlo Museums Trust, Mexico City.
To view and understand this exhibit you may consider visiting it a number of times as it is virtually impossible to see, comprehend and grasp the scope of Diego's masterpiece. SFMOMA,
The San Francisco Museum of Modern Art is one of the largest museums of modern and contemporary art in the United States and a thriving cultural center for the Bay Area.
Information
415-357-4000
sfmoma.org
SFMOMA
151 Third Street in San Francisco
Photo courtesy of SFMOMA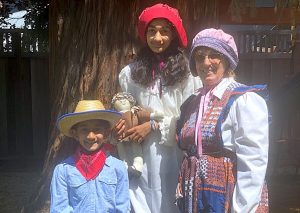 Gold Fever Comes to History Museum in Los Altos
July 22 through August 29, 2021
"Pioneer Day" on Sunday, July 25th from Noon to 4 p.m. 
Learn what life was like as a true 49er. Visit a fascinating and historic exhibit featuring Gold Rush-era photos, documents, and artifacts offering a glimpse into California before the discovery of gold over 150 years ago in the American River, the frenzied rush to the gold fields over land and by sea, the experience of vigilante justice, life in the rowdy gold camps, commerce and farming, and the shaping of California's future.
Enjoy the Gold Rush as it sweeps into town and settles at the Los Altos History Museum's for its latest exhibit of "Gold Fever! Untold stories of the California Gold Rush." The exhibition spotlights the stories of individual Californians, Native Americans, women, adventurers and gold seekers who emigrated from all parts of the world during the Gold Rush, an era that continues to shape California's people, culture, environment, politics, and economy.

A must visit for the entire family. To celebrate the opening of "Gold Fever," the Museum is holding a fun "Pioneer Day." This "Living History" program, held outdoors, includes gold-panning (look for me finding gold!), quilting, butter-making, clothes washing, and pioneer games.
Visitors are encouraged to dress in Western wear to receive a raffle ticket for a grand prize drawing.
Information
Free Admission
$5 per party for the Pioneer Day
Registration is required to comply with safety protocols
650-948-9427, ext. 14
losaltoshistory.org
Los Altos History Museum
51 S. San Antonio Rd. in Los Altos
Photos courtesy of Los Altos History Museum