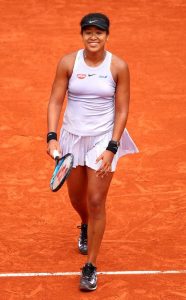 Naomi Osaka Joins the Tennis Champions at San Jose's Mubadala Silicon Valley Classic
August 1 through August 7, 2022
No need to travel to Wimbledon, Paris or Melbourne. The tennis champions are finding their way to San Jose for The Mubadala Silicon Valley Classic's strongest player field in two decades as it got even more impressive as former World No.1 Naomi Osaka has accepted a wildcard into the 2022 event, August 1-7 at San José State University.
She has won seven career WTA singles titles including major championships at the US Open in 2018 and 2020, and the Australian Open in 2019 and 2021. In 2019 she rose to No.1 in the world becoming the first Asian player hold the top ranking.
Naomi Osaka's exciting return to MSVC marks her first visit to the tournament since its moved from Stanford to San José.
Osaka joins the outstanding line-up of the following world tennis champions: Garbiñe Muguruza, Coco Gauff, Bianca Andreescu, Madison Keys and Amanda Anisimova.
Get your tickets today for this historic Bay Area event and see many of the world's best tennis players as they return to San José State University. Co-founded by the legendary sportswoman, visionary, and activist Billie Jean King, the Mubadala Silicon Valley Classic was the first event of the historic 1971 women's professional tennis tour, a precursor to the WTA.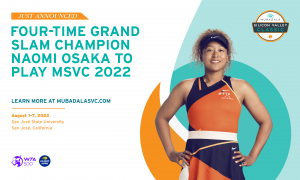 Its list of past champions reads like a who's who of women's tennis, including Serena Williams, Lindsay Davenport, Billie Jean King, Chris Evert, Martina Navratilova, Andrea Jaeger, Monica Seles, Martina Hingis, Venus Williams, and Kim Clijsters.
For more information about Mubadala Investment Company, please visit: www.mubadala.com
See you in San Jose!
Tickets and Information
Opening round tickets start at $29
mubadalaSVC.com
San Jose State University In San Jose
Photo courtesy of Mubadala SVC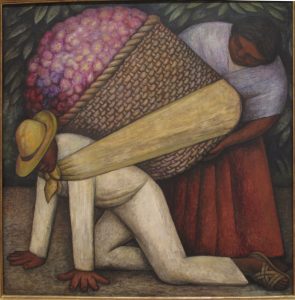 SFMOMA Showcases Diego Rivera's America
July 1, 2022 through January 2, 2023
The most in-depth examination of the artist's work in over two decades, Diego Rivera's America brings together more than 150 of Rivera's paintings, frescoes, and drawings—as well as three galleries devoted to large-scale film projections of highly influential murals he created in Mexico and the United States.
Rather than surveying his entire career, the exhibition focuses on Rivera's work from the 1920s to the mid-1940s, when he was conceiving a new vision for North America informed by his travels in Mexico and the U.S. Ten thematic galleries are dedicated to places like Tehuantepec and Manhattan that captured his imagination, and to his favorite subjects, such as street markets, popular celebrations, and images of labor and industry.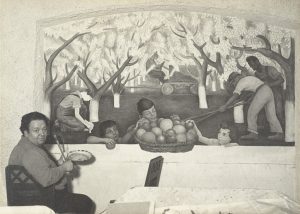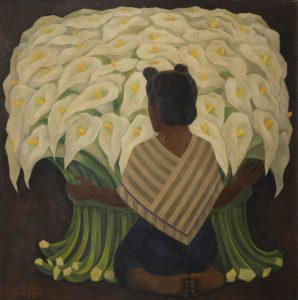 No paintings of one of my favorite artists and Diego's wife Frida Kahlo on view this time….
Information
415-357-4000
sfmoma.org
SF Museum of Modern Art
151 Third Street in San Francisco
Photos courtesy of SFMOMA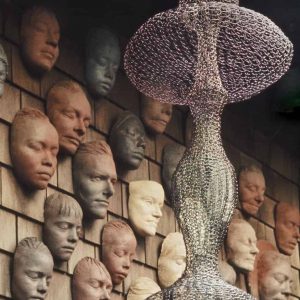 The Faces of Ruth Asawa at the Cantor Arts Center at Stanford
Now on view as a permanent collection
For decades, hundreds of masks created by the sculptor Ruth Asawa of her friends and family hung on the garden wall of the artist's San Francisco home in the Noe Valley neighborhood.
The majority of that collection is now on display at the Cantor Arts Center, on view to the public for the first time.
This significant acquisition and installation, titled The Faces of Ruth Asawa, is part of Stanford's Asian American Art Initiative.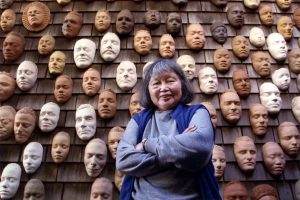 Spend a day walking around the beautiful grounds of the world famous university and enrich your cultural life with viewing  the priceless art by the renowned sculptor Augustine Rodin.
Information
Cantor Arts Center ·
328 Lomita Drive at Stanford
Photo courtesy of Cantor  Art Center 
Favorite Sundaes on Sundays 
Do you recall the song: "I Scream; You Scream; We All Scream for Ice Cream"? Start a new screamingly delicious tradition as your Sunday afternoon treat: visit a few of the Bay Area's spectacular ice cream establishments and send me a list of your choices of the top 5 mouth watering ice cream parlors.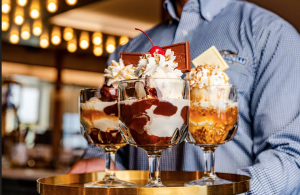 The winner will get a special exclusive list of my top five favorite Ice Cream parlors in the Bay Area. Whether our tastes collide or compliment – the main thing is our enjoyment of devouring America's favorite dessert and making our Sundays very sweet and special.
Don't forget to bring your kids and your doggies! To start this Favorite Sundaes on Sundays journey going let me mention a few of my ice cream places I did review in the past:
Ghirardelli Original Ice Cream Shop in San Francisco;  Guava Island Eats in Walnut Creek; Smitten Ice Cream in Oakland; Willow Glen Creamery in San Jose; Marianne's Ice Cream in Santa Cruz.
Photos courtesy of Ghirardelli Original Ice Cream Shop in San Francisco
Marianne's Ice Cream in Santa Cruz