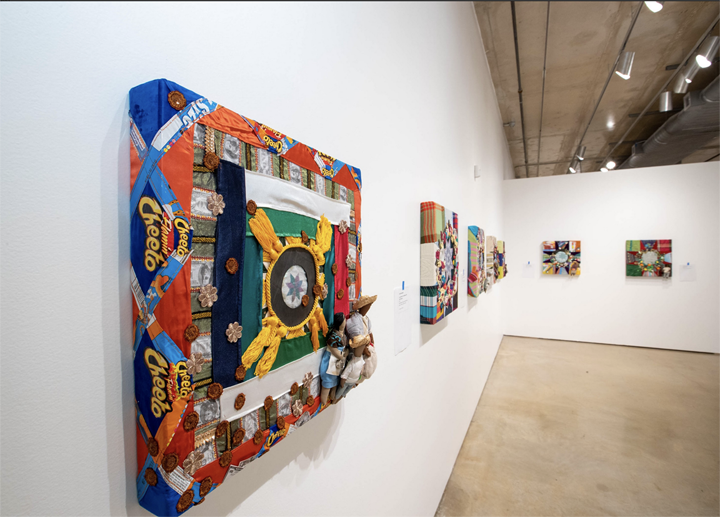 San Antonio, TX (AUG. 3, 2022) – The City of San Antonio's Department of Arts & Culture invites the community to explore two new exhibits at Centro de Artes Gallery, located in San Antonio's Historic Market Square. Centro de Artes, a gallery free and open to the public, is dedicated to telling the story of the Latino experience in the United States. The two separate, yet equally inspiring, exhibits by artists Leila Hernández and Elizabeth Jiménez Montelongo are on display August 9 to December 30, 2022 throughout gallery's two large floors.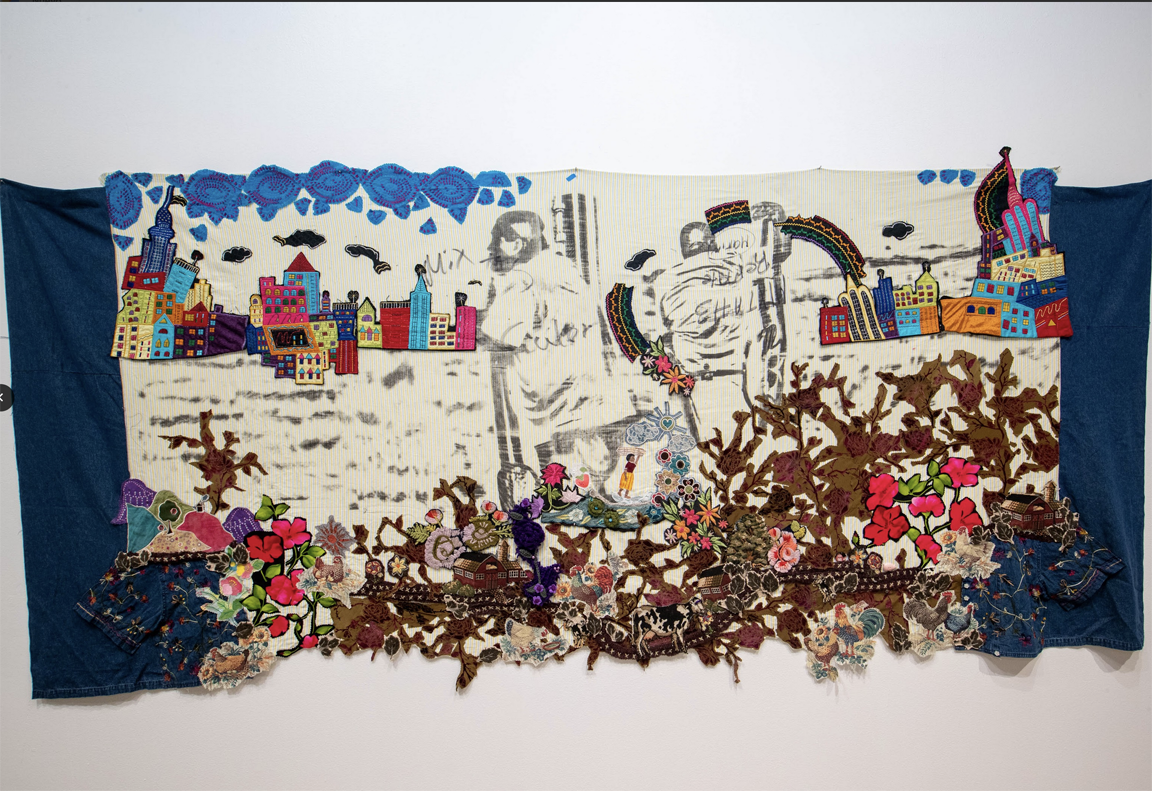 The first-floor features Leila Hernández's exhibition La Visa Negra 2.5: Tendiendo los Trapitos al Sol, which features a sustainable, recycled art created from repurposed clothing and transformed into series of textile tapestries, framed quilts and paintings. This show includes a collection of narratives dealing with time, identity and place via the cultural crossover between South Texas and Northern Mexico. Hernández's exhibition is a salute to the sweat and tears of contemporary, resilient immigrants who are forging their new lives through hard work.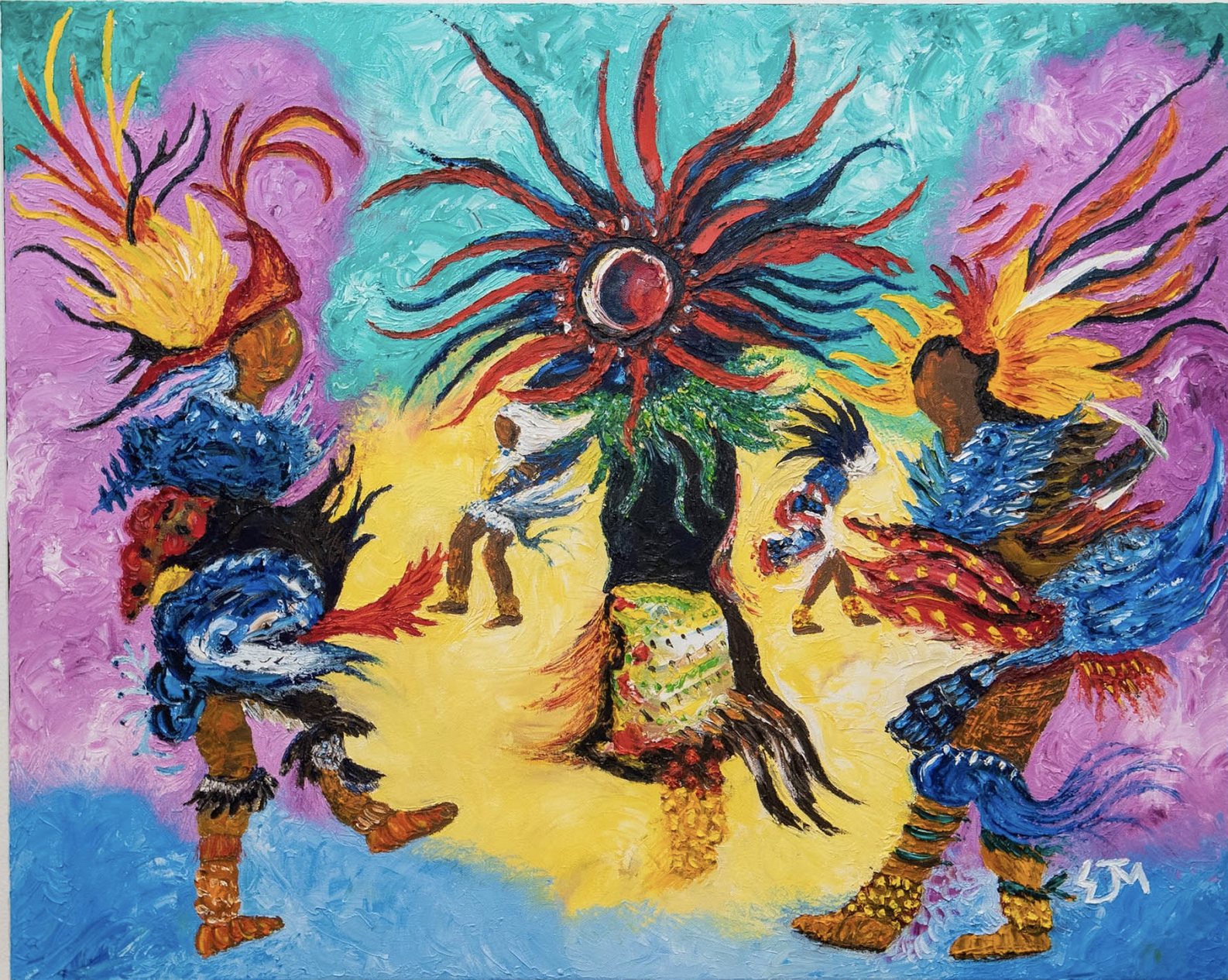 On the second floor, Elizabeth Jiménez Montelongo's The Euphoric Dance of the Unconquered Mind features textured oil paintings of Mexika dancers that exude movement, energy and power to celebrate the continued tradition of Indigenous dance ceremony. To create the work, Jiménez Montelongo cropped and combined her own photographs of dancers in movement and rendered the composition on canvas, applying paint with a palette knife for a thick impasto. The vibrantly colored paintings celebrate mental liberation and honor our indigenous ancestors.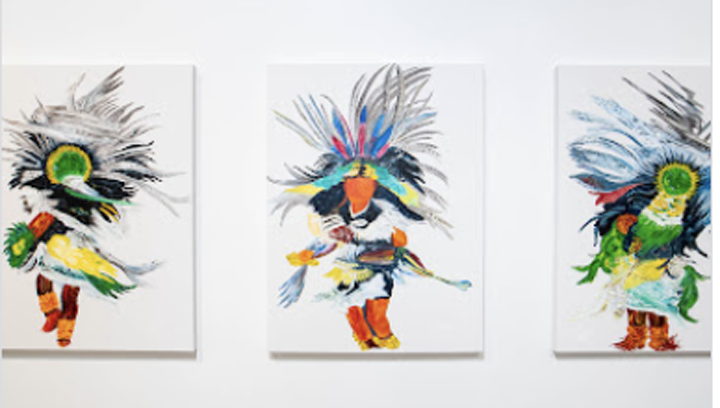 Elizabeth Jiménez Montelongo is a visual artist, poet, and facilitator based in the San Francisco Bay Area of California. Her artwork has been exhibited across the United States. Locally, her artwork has been featured in solo exhibitions at San José State University; La Peña Cultural Center in Berkeley, CA; and Mountain View Center for the Performing Arts, as well as in group exhibitions at the Triton Museum of Art in Santa Clara, CA; Marin Museum of Contemporary Art in Novato, CA; Alliant International University in San Francisco.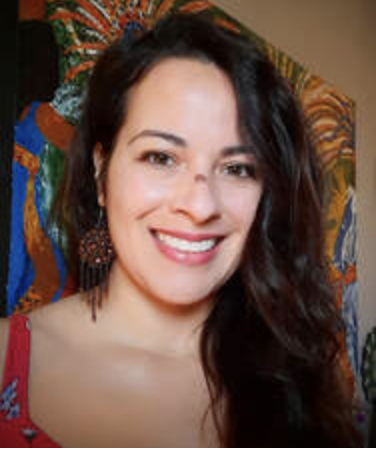 Elizabeth's work has been included in national group exhibitions at venues such as: UCCS Galleries of Contemporary Art in Colorado Springs, CO; Monmouth Museum in Lincroft, New Jersey; and Wilmer Jennings Gallery at Kenkeleba in New York City. Her sculpture was awarded an Honorable Mention from the Santa Clara Cultural Commission and Triton Museum of Art in 2021. Her work has been mentioned in The Mercury News and The Santa Clara Weekly. She has also been featured in three televised interviews on NBC's Comunidad del Valle.
​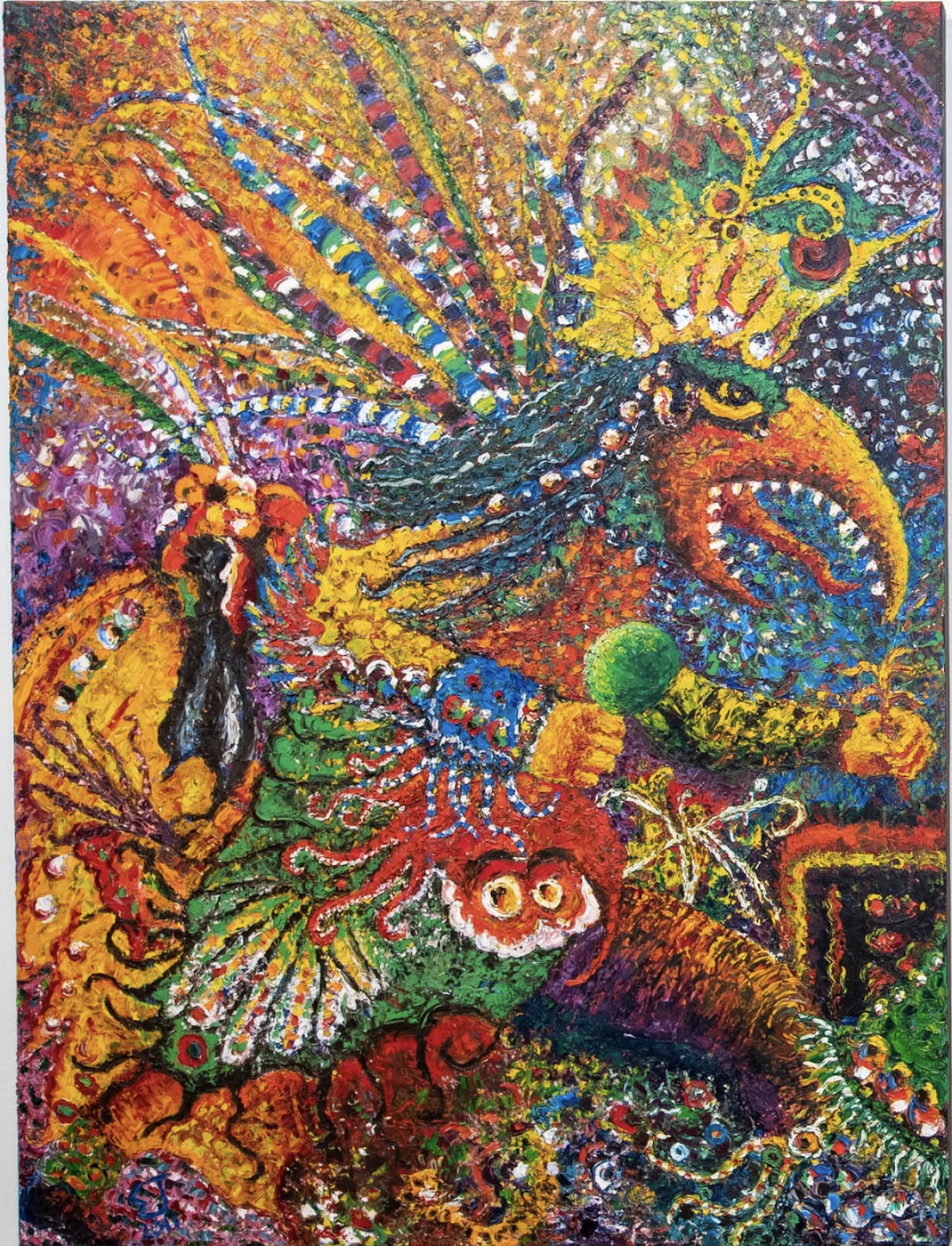 Elizabeth earned a BFA in Pictorial Art and a BA in French from San José State University. She served as 2021 Creative Ambassador of the San José Office of Cultural Affairs and was awarded a Cultura Power Mini-Grant from MACLA in the same year. Her next solo exhibition of thirty large paintings is scheduled at Centro de Artes in San Antonio, Texas in 2022.
"Centro de Artes is a space that allows for multiple concepts and exhibitions to be explored at the same time," said Department of Arts & Culture Executive Director Krystal Jones. "The artists take different artistic approaches yet there is a connection in their roles as storytellers and educators. Whether Leila's recycled use of materials to create new artworks or Elizabeth's exploration through brightly colored mixed media, both exhibits provide gallery visitors access to learn more about the cultural and societal importance of the immigrant and indigenous experience."
The exhibitions open with a reception on Tuesday, Aug. 9, 2022, and are on display through December 30, 2022, at the City of San Antonio's Centro de Artes Gallery located in Historic Market Square at 101 S. Santa Rosa, 78207.The gallery and all exhibit events detailed below are free and open to the public.
 Opening Reception 
Tuesday, Aug. 9, 2022 (6 – 9 p.m.)