SF Symphony's Dazzling New Season Opening Gala
September 22 & 23, 2022. Festivities will start at 5pm; Concert starts at 7 pm.
Music Director Esa-Pekka Salonen and the SF Symphony open the 2022-23 Season with two stunning performances featuring African-American Shakespeare Company (AASC) presenting a special program for Opening Night Gala encompassing Felix Mendelssohn's A Midsummer Night's Dream interspersed with scenes from William Shakespeare's play. How is that for originality? And Salonen does it perfectly!
Actors from the company, along with other special guests will perform scenes from William Shakespeare's A Midsummer Night's Dream. Opening Night Gala concert on September 23 is preceded by a red-carpet welcome and followed by an outdoor after-party for all ticketholders.
Opening Night Gala Dinner Packages offer an enhanced experience with proceeds from the event benefiting the SF Symphony's artistic, education, and community programs.
The San Francisco Symphony's collaboration with the African-American Shakespeare Company continues the Orchestra's season-opening partnerships with other leading arts organizations from the San Francisco community following the 2021 opening week spectacular collaboration with Alonzo King LINES Ballet.
2022 Ellen Magnin Newman Award to be presented to Bayview Opera House at All San Francisco concerts.
Information
Tickets for concerts at Davies Symphony can be purchased via sfsymphony.org
or by calling the San Francisco Symphony Box Office at 415-864-6000
Dining packages for the Gala are available now by calling 415-503-5351 or via sfsymphony.org/gala
Davies Symphony Hall
201 Van Ness Avenue in San Francisco
Photo courtesy of SF Symphony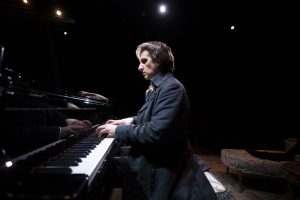 Hershey Felder: Chopin in Paris and in Mountain View
Now through September 11, 2022
My long awaited Felder's play is here! TheatreWorks Silicon Valley will stage the Bay Area Premiere of internationally-acclaimed pianist and performer Hershey Felder's musical play Hershey Felder: Chopin in Paris. In this new production, Felder returns to the TheatreWorks stage as brilliant Polish composer Fryderyk Chopin, illuminating an exclusive piano lesson with this musical master. Set in Paris days after the 1848 revolution, the "Poet of the Piano" tells his romantic story, revealing untold secrets while sharing dazzling performances of his compositions.
Felder revisits the life and music of Chopin after delighting sold-out audiences with an earlier version this work, the critically-acclaimed Hershey Felder as Monsieur Chopin. Bay Area audiences will get a first look at Felder's fresh take on Frederik Chopin as he gives a piano lesson that reveals secrets about music, and even more so, about himself.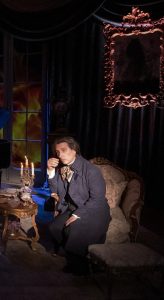 This is a must see play! As a devotee of Hershey Felder's original and breathtaking musical plays I highly recommend for you to see and enjoy this magnificent and very unique work by Felder, who is a brilliant genius behind this creation.
Felder has become an enormous favorite among South Bay Area audiences through his appearances at TheatreWorks Silicon Valley, where his stage productions have smashed box office records, including the regional premieres of Our Great Tchaikovsky and Hershey Felder as Irving Berlin, and the World Premieres of Hershey Felder as Claude Debussy in A PARIS LOVE STORY and Hershey Felder: Beethoven. But so far Monsieur Chopin was my absolute favorite and I am looking forward to enjoy the Hershey Felder: Chopin in Paris.
Au Revoir..
Information
Ticket prices start at $30
To order tickets call 877-662-8978 or visit theatreworks.org
Mountain View Center for the Performing Arts
500 Castro Street in Mountain View
Photo credit: Hershey Felder Presents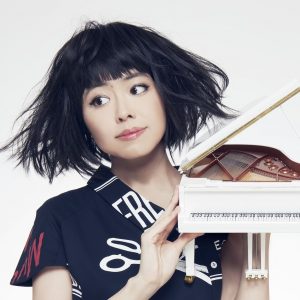 Hiromi Uehara Kicks off the SF Jazz Season 
September 8, 9 & 10, 2022
SFJAZZ's 2022-23 Season kicks off with "one of the most remarkable pianists of the past half century" beginning with two solo piano performances.
No pianist alive imbues the solo piano format with more explosive virtuosity or thrilling unpredictability than Hiromi Uehara – a GRAMMY-winning artist the All Music Guide calls "one of the most remarkable pianists of the past half century."
Debuting with the Czech Philharmonic at 14, the Hamamatsu, Japan native was mentored by Chick Corea and Ahmad Jamal early in her development, signing her first record deal with Telarc before graduating from Boston's Berklee College of Music.
Information  
Tickets price starts at $30
415-283-0337
sfjazz.org
SF Jazz Center
201 Franklin Street in San Francisco
Photo courtesy of SF Jazz
Steinway Society's New Season Presents Classical Piano Performances by Award Winning Pianists 
September 2022 – May 2023
Exciting news from the Steinway Society – The Bay Area: Nine outstanding international classical pianists have been selected as Steinway Society's featured performers for its 28th Season. Each month, one award-winning pianist will perform live in a South Bay Area concert venue. Before their performances, most artists will give a short talk about their programmed pieces and their musical lives.]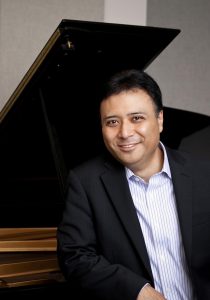 The selected artists for this season are: Yunchan Lim:  2022 Van Cliburn Gold Medalist;  Jon Nakamatsu: Local and International Favorite, 1997 Van Cliburn Gold Medal winner; Vadym Kholodenko: 2013 Van Cliburn Gold Medalist; Natasha Paremski; Alessandro Deljavan; Rustem Hayroudinoff; Benjamin Grosvenor; Martín García García; Juho Pohjonen – who will definitely enrich your love for classical music. Steinway Society – The Bay Area is a nonprofit organization based in Silicon Valley.
Now in its 28th season, this dedicated group of musicians, pianists, teachers, and art lovers promotes excellence in piano performance and music education. Each season, Steinway Society presents a series of classical piano concerts featuring international award-winning pianists, as well as an active school music program.
Information
For tickets call 408-300-5635 or visit steinwaysociety.com
Photo of Jon Nakamatsu courtesy of the Steinway Society