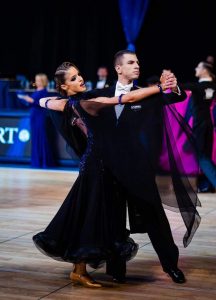 Stand by Me: Commonwealth Club of San Francisco Presents Its Annual Gala and Distinguished Citizens Awards for 2022
October 28 at 5 p.m. In-Person and Global Virtual Event
The Commonwealth Club dedicates its 2022 Distinguished Citizens Award Gala to four outstanding Community advocates who embody the theme of "Stand By Me" through incredible acts of service and longstanding leadership in their communities.
With this theme, they recognize the leaders and humanitarians who stand shoulder to shoulder with those they serve.
They tirelessly strive to remedy injustices, ensure basic needs are met with dignity, provide equitable access to health care and medicine, and demonstrate an abundance of benevolences and generosity of spirit.
These leaders include: Rev. Cecil Williams, Glide Memorial Church, receiving a special inaugural award in memory of Charlotte M. Shultz; Olga Talamante, Chicana Latina Foundation & Caravans for Children' Gilead Sciences; World Central Kitchen.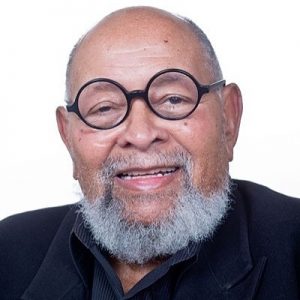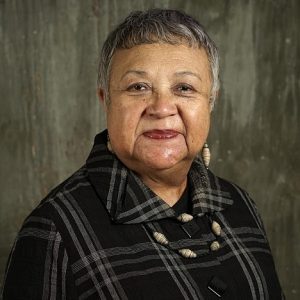 The Distinguished Citizens Award Gala is the most significant annual fundraising event to support The Commonwealth Club of California, an organization that uplifts the awareness of public discourse and good information.
Join me for a celebratory and multifaceted award ceremony and gala party at one of San Francisco's most spectacular venues—the beautiful headquarters on The Embarcadero.
The evening will kick off with an interactive awards ceremony with live remarks from our honorees and a musical performance inspired by the theme of "Stand By Me."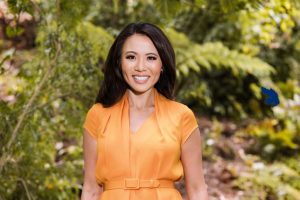 Surprise performances by the Ukrainian Ballroom Dancing Champions Tais Zhukova and Artur Nabok and the fab "Aerodynamic" Jazz Band.
Information 
Contact Paula Linares at plinares@commwealthclub.org or 415-597-6737
Photos courtesy of Commonwealth Club

La Vita e Bella with the Bocelli Family 
December 2, 2022 
Andrea Bocelli must love the Bay Area as the world's most famous tenor, and his family will be appearing at the exclusive evening with a generous purpose of supporting Festival Napa Valley educational programs, Andrea Bocelli Foundation (ABF) educational projects in Haiti and Italy, as well as initiatives that support Ukrainian refugee students in the communities ABF serves. With over 80 million records sold worldwide, Bocelli has brought classical music to the top of international pop charts.
Enjoy this intimate evening with the Bocelli family at the historic and elegant Kohl Mansion in Burlingame showcasing spectacular views of the San Francisco Bay, exquisite music, outstanding food and world class wines.
This is as good as it gets!
Access to this once-in-a-lifetime benefit event is $10,000 per person ($9600 tax deductible).
Check out an additional concert by Andrea Bocelli in San Francisco's Chase Center on December 1. Yes, the Bay Area loves Bocelli!
Information
707-927-3874; concierge@festivalnapavalley.org
Photo courtesy of Festival Napa Valley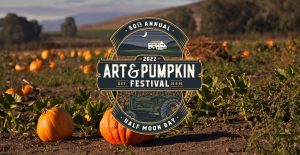 The 50th Annual Half Moon Bay Art and Pumpkin Festival 
October 15 & 16; 9 a.m. to 5 p.m.
The gigantic orange stars are back!
Featuring a spectacular display of heavyweight champion pumpkins, four stages of live music, the Great Pumpkins Parade, stunning harvest-inspired art and fine crafts, delectable food and refreshments, expert pumpkin carving and pie eating and costume contests, the Great Pumpkin Run, and organic and green products showcase and much more…

And what are your plans?
Information
Free admission
Miramartevents.com
Photo courtesy of Miramar Event
San Jose Civic Auditorium Welcomes Ringo Starr and his Starr Band 
October 14, 2022 at 8 pm
First as a Beatle and now as a solo artist with his Starr Band, Ringo Starr is heading to San Jose. Throughout his career, Ringo Starr has received nine GRAMMY® Awards and has twice been inducted into the Rock and Roll Hall of Fame — first as a Beatle and then as solo artist.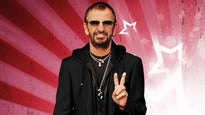 Between 1970 and 2020, Ringo has released 20 solo studio records and 2 EP's in 2020 and 2021. He has acted in over 15 films, received an Academy Award®, and has been nominated as an actor for an Emmy®.
Ringo has published 8 books; had a stint as a male fashion model, and that same year went behind the lens as the photographer for some Foo Fighters PR photos. In 2018, Ringo was knighted and in 2019 he celebrated 30 years of touring with his All Starr Bands.
For all his many creative successes, Ringo is and always will be first and foremost a musician, a drummer. Ringo's candor, wit and soul are the lifeblood of his music.
Peace and love are his life's rhythm and melody, and he propels this universal message in everything he does: his evocative artwork, his enthusiastic live performances, his legendary songs, all imbued with the joy, reflection, and wisdom of the music icon the world knows and loves simply as "Ringo."
Information
Ticketaster.com
San Jose Civic
135 West San Carlos Street in San Jose
Photo courtesy of SJ Civic