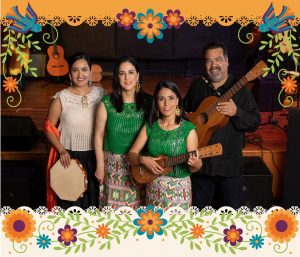 Celebrate Día De Los Muertos with Cenzontles in Napa
November 4th at 6 pm
The beautiful fall colors and the uncorking of the award winning wines is a perfect time to attend this concert in Napa Valley. Enjoy the celebration of Día de los Muertos with an exciting concert featuring Los Cenzontles.
The Grammy nominated ensemble — whose work with Linda Ronstadt and Jackson Browne was showcased in the recent HBO documentary Linda and the Mockingbirds — will perform a program of traditional Mexican music and dance, including rancheras, boleros, and sones Jarochos.
Information
Admission is free
Advance RSVP is recommended at boxoffice@festivalnapavalley.org
At Jackson Family Wines Amphitheater | CIA at Copia, Napa
Photo courtesy of Festival Napa Valley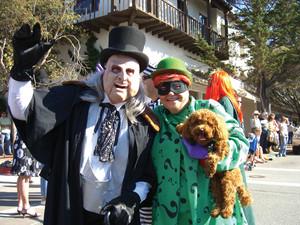 106th City Birthday Party & Parade in Downtown Carmel-by-the-Sea
October 31, 2022, 4:00 PM
The City of Carmel-by-the-Sea was incorporated on Halloween in 1916, so it celebrates its birthday and the country's favorite costume-and-candy holiday with a Halloween Parade at 4 p.m. through downtown in which all are welcome to participate or spectate.
City dignitaries, VIPs, costumed dogs and kids, and residents and visitors alike gather for this upbeat annual affair! Following the parade, the village's charming shops will be open for trick-or-treating and other fun fall festivities.
Happy Halloween!
Information
(831) 620-2020
carmelcalifornia.com/event
Open to the public
Check hotels for this event's date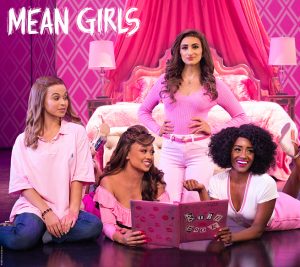 "MEAN GIRLS" Are Coming to San Francisco
January 31 – February 26, 2022
Ready for some fun and laughter? You are in for a treat! Direct from Broadway, MEAN GIRLS is the hilarious hit musical from an award-winning creative team, including a book by nine-time Emmy Award®-winner Tina Fey, based on her screenplay for the film; music by three-time Emmy Award-winner Jeff Richmond; and lyrics by two-time Tony Award® nominee Nell Benjamin.
Tony Award-winner Casey Nicholaw directs and choreographs. Cady Heron may have grown up on an African savanna, but nothing prepared her for the vicious ways of her strange new home: suburban Illinois. Soon, this naïve newbie falls prey to a trio of lionized frenemies led by the charming but ruthless Regina George.
But when Cady devises a plan to end Regina's reign, she learns the hard way that you can't cross a Queen Bee without getting stung. Ouch! USA Today says, "We'll let you in on a little secret, because we're such good friends: "GET YOUR TICKETS NOW!"
Information
Tickets are available for sale now and can be purchased at broadwaysf.com
Golden Gate Theater
1 Taylor Street in San Francisco
Photo courtesy of BroadwaySF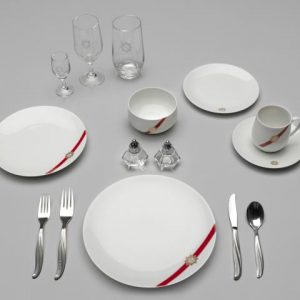 More than a Meal: Airline Meal Service Sets, 1960s–80s
On view now through June 25, 2023
Expect the air travel rapidly increasing during the holiday season and with the airlines insisting on two-hours early arrival prior to your flights departure, enrich your knowledge by a visit to the SFO Museum's new More than a Meal: Airline Meal Service Sets, 1960s–80s to view the postwar era porcelain china with food service in mind.
This exhibition features meal service wares from United Airlines, Western Airlines, Continental Airlines, Japan Airlines, and China Airlines, and includes the iconic Royal Ambassador set from TWA (Trans World Airlines) and the President set from Pan American World Airways.
Alert from this columnist: Do not enter this exhibition of the beautiful porcelain dishes with your paper cup coffee or the styrofoam  container with your hot dog:- you may lose your appetite.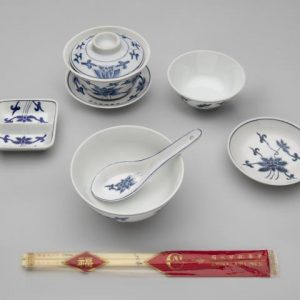 About SFO Museum: Established in 1980 by the Airport Commission, SFO Museum's mission is to delight, engage, and inspire a global audience with programming on a broad range of subjects; to collect, preserve, interpret, and share the history of commercial aviation.
The Museum has been accredited by the American Alliance of Museums since 1999 and retains the distinction of being the only accredited museum in an airport.
Information 
There is no charge to view the exhibition at the SFO International Terminal
Photos courtesy of SFO Museum