Small-scale home-based operations offer an easy and affordable way to start a restaurant business; Department of Environmental Health oversight helps keep the community safe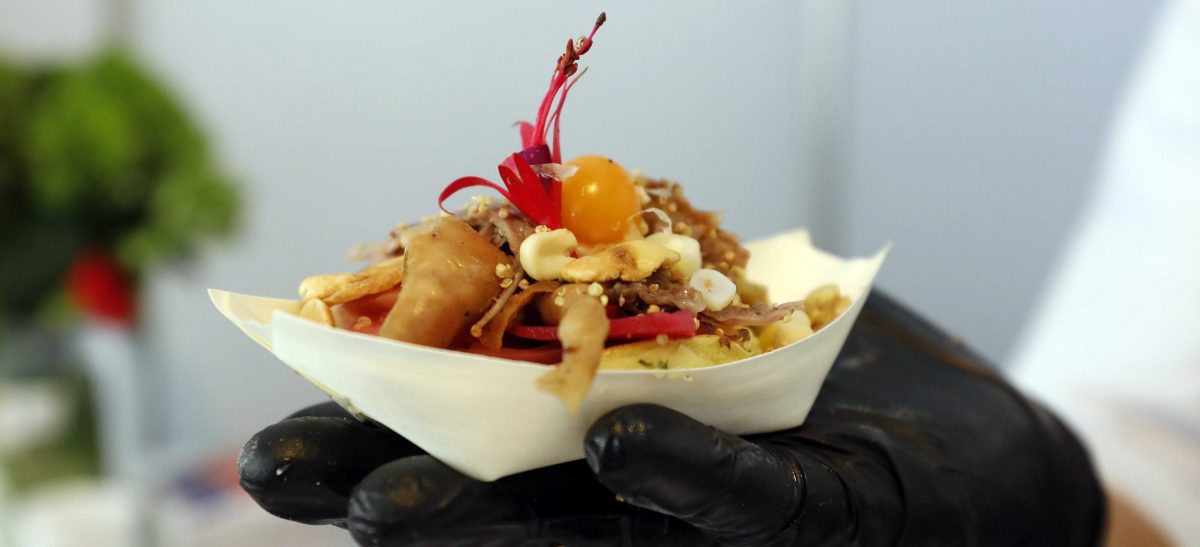 Santa Clara County, CA. March 15, 2023 – Under a new County ordinance approved and enacted on yesterday, food industry entrepreneurs can apply for a permit that allows them to legally prepare, cook, and sell food out of a private home kitchen.
The County of Santa Clara Board of Supervisors voted unanimously to permit such mini restaurant businesses – called Microenterprise Home Kitchen Operations, or MEHKOs – throughout the county. The County of Santa Clara Department of Environmental Health is now accepting applications on their website at https://ehinfo.sccgov.org/home.
The cost of starting a traditional brick-and-mortar restaurant or operating a food truck can be prohibitive, and this ordinance makes it more accessible to get into the food industry. Supervisor Cindy Chavez, who brought the idea of a legal path for such operations to the Board last year, called it a potential boon for lower-income and marginalized communities.
"This helps eliminate limitations faced by small-scale food entrepreneurs – many of them women, immigrants, and people of color – allowing for the operation of a legitimate, legal and County-approved business from the convenience of their home," said Supervisor Chavez. "The ordinance is great news for our many diverse communities, offering new avenues for the preparation and sale of culturally familiar cuisine, while also fostering healthier options in disadvantaged neighborhoods where access to nutritious food may be limited."
A state law that took effect in 2019 gives California counties discretion to allow MEHKOs within their jurisdiction. In accordance with that state law, there are requirements for qualifying operations:
Each home kitchen operation is limited to serving 30 meals per day or 60 meals per week.
All food is required to be prepared, cooked, and served on the same day.
Proprietors are allowed one full-time food employee other than family or household members.
Each operation may not exceed $58,275 in verifiable gross annual sales.
Customers may dine in, pick up their food, or have it delivered. MEHKOs are exempt from many standard food facilities requirements but are still required to obtain a Health Permit and are subject to inspections by the County of Santa Clara Department of Environmental Health. In addition, all MEHKO participants will complete a food safety certification course."Not only is this a great opportunity for community members to delve into self-employment and entrepreneurship, it also helps prevent food-borne illnesses," said Board President Susan Ellenberg. "When people know an operation is permitted by the County, they know it has been inspected and they can expect their food to be safe for consumption."
County officials are urging food vendors who are currently operating out of their homes without a license to take advantage of the new opportunity. The County is waiving application fees for MEHKO and other small food business operations, following another recent board action.
"We look forward to helping home-based businesses have legal standing, and ensuring the food is being prepared and served safely," said Marilyn Underwood, Director of the County's Department of Environmental Health.
The proposed fee to operate a MEHKO is $635, with an additional one-time $340 application fee. However, these fees may be waived for the first year of operation under a County program designed to assist small businesses in the wake of the COVID-19 pandemic. MEHKO startups are specifically noted as being qualified for fee relief.
For more information, visit the Department of Environmental Health's MEHKO webpage at https://cpd.sccgov.org/food/microenterprise-home-kitchen-operations-mehko.